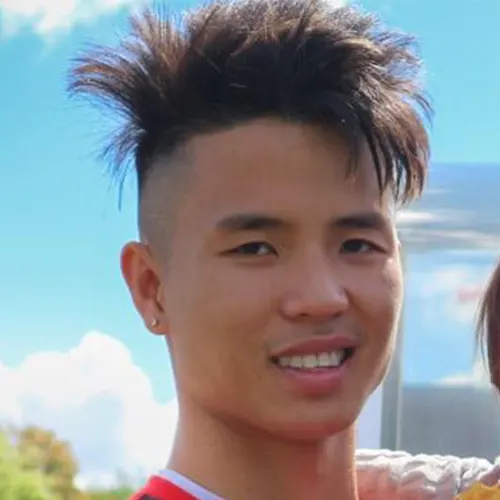 " If you've enjoyed working with us and want to let others know about your experience, feel free to leave a review. We value your feedback and look forward to hearing what you have to say. "
- Nam Dinh, owner of Ace Bath
Read about what homeowners like yourself had to say about working with us. You can get an insight into how we work and what kind of company we are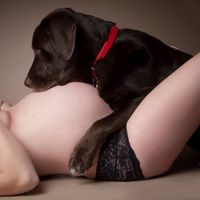 Nam and his team were knowledgable and explained the process step by step, answered all my question professionally. He showed up everyday until the job was done.
My tub surround is now the beautiful subway tiles I imagined.
The tiles for the floors were amazing as well and I had extra so we could add the laundry area to be redone as well.
Along with redoing a second kitchen, he was able to connect me with a quartz counter supplier where I got the counter I've been wishing to have!
I also had to call him to fix a previous contractors work installing flooring. The floors are still great today, no gaps or sliding.
I now only ever call Nam for any big or small jobs. I will only refer Nam and his team as their very trust worthy to leave a key with also.
As a single mom I feared most contractors would take advantage of my lack of knowledge. Nam never once made me feel like that.
You want the job done right, in good time, and have a respectful contractor Nam and his team at 1stopbath are the contractors for you.
Hi Kayla, thanks for your kind words. It was a pleasure working on your home. We wish you the best to you and your family.
Having to retrofit your parents home to provide them with some much needed independence can be extremely stressful! Ace Bath made the process that much easier. Nam and his crew have a true passion for their business and work together as a great team.
We redid an old laundry room on the main floor with an accessible shower. They understood the needs, worked hard and worked fast. They are customer-oriented and put clients satisfaction first and will go above and beyond to ensure this. We love the new bathroom and sincerely recommend Ace Bath! 
Thanks for the kind words Sandra! It was a pleasure working for your family.
They came, they saw and they conquered. After a two year search and dealing with 6 different companies we were very frustrated and nearly gave up. A good friend introduced us to Ace Bath. From the minute they walked through the door, we felt comfortable and confident they were the right one.
We were fortunate to have Nam on the job. He is highly skilled, very professional and has a winning personality. The job was completed on time, on budget and surpassed my expectations. We are thrilled to bits and highly recommend Ace Bath!
We used Ace Bath on our shared bathroom between the 2 bedrooms. From the first meeting we were overwhelmed with the amount of value Nam was giving to us. He helped us though every steps of the project. We had no idea that such a small space required so much work and planning to execute. Nevertheless, we are very pleased with the final product and would definitely recommend 1stopbath to our friends and family.
We have been working with the Ace Bath for a while now on numerous home remodelling projects and I am really happy and very satisfied with their performance. Nam and the team are real professionals, they know what they are doing, with their skills and knowledge of the construction field I know we can rely on their expertise. I highly recommend the Ace Bath team!
Thanks for the kind words Billy!
We cannot say enough great things about our experience with Nam and the team at Ace Bath. They helped us to create our dream master and guest bathrooms. From the detailed quote process through to design, construction and completion, we were very well taken care of within a reasonable budget and timeline.
It is evident that Nam takes pride in the finished product and no request or concern was too much to ask. We would not hesitate to recommend Ace Bath to others and will call them first for our next project. 
I have used their service for 2 of my houses and I have to say that it's money well worth. Nam was very helpful and friendly. He went the extra miles to make sure that my bathroom and basement were finished beautifully and on time. I would highly recommend this company.
It was great working on your lovely home and hope you will enjoy it for many years to come!
Just had Ace Bath renovate my washroom last month. They did an amazing work, quick and very reasonable. I will definitely hire them for my next projects.
Hope you will enjoy your bathroom for many years to come 👍🏻
Very good work, clean, fast and with proper communication. We are very happy with new kitchen. Thank you!
Thanks for the Review Katya!
It's great, the Renovation service of the Nam group is extremely professional, responsible and very nice.
Very reliable, professional, and fairly priced. There is a high quality of work with an artistic flaire.
Thanks for taking your time to write us the review. It's always a pleasure working with you.
Used this company for both bathroom and kitchen renovations. Amazing work done by amazing people. Highly recommend!
Thanks for the review doctor. Wishing you and your family all the best.
I can't recommend ACE bath more. Nam and his team did an amazing job to my optimal satisfaction. I did not know Nam at all nor he was recommended by any one, but he did prove to me that he can be trusted. 
If you are still looking to get your bathroom done, like I did for long time, this is the company you should go with full trust. I believe that people sell behaviours (Communication) then their product. And I believe Nam excelled in both.
Thanks for the kind words Ahmad. It was a pleassure serving you and your lovely family!
We were very pleased with the contractor for our kitchen renovation as well as painting throughout the whole house and flooring installation including basement flooring.
He managed the project with excellence. The project started on time and ended as planned. The trades workers did a great job. They paid attention to details.
We were very satisfied with the workmanship. The final product was amazing.
We greatly recommend Nam. 
Thanks for the great feedback. It was a pleassure working with you and the family!
The team is fast and listens to customer's demand. We are happy with the fast turnaround and excellent quality of the washrooms. Highly recommended!
Nam and his team provided a very good quality of work and have completed the project in a timely manner.
Thanks for the review and Photos Malisa, it was a pleassure working on your home!!
With a professional and friendly attitude. Nam and his team made our bathroom look amazing. Thank you Nam and your guys for everything.
Thanks for the great review Foras!
Nam and Danny finished my master bathroom shower in Mississauga a week ago (April 2022) to my complete satisfaction. I felt comfortable from the first day I met Nam and trusted him, as in my busy life I did not even seek another quote!
I shared this with Nam and he earned my trust. My shower needed full gutting, wall and floor Re-tiling with layered waterproofing. From Day 1 Danny with Nam's direction worked diligently to schedule, responded to questions and concerns and completed the job in a timely manner.
They were very polite and considerate and went above and beyond. I would highly recommend Nam to anyone needing a bathroom reno. I hope to use their services for other projects at my home.
Thanks for the great review Judy. It was a pleasure working with you!
Did a great job remodeling our kitchen.. deal with issues promptly.. good customer service.. highly recommended..
Thanks for the Great feedback Gordon! It was a pleasure working on your kitchen!!
Very satisfied with their work, they were quick and excellent communication throughout the project, and the work they did is beautiful. I would recommend them to everyone 10/10
Thanks Fina! It was pleasure working with you!
Amazing! Our new bathrooms were done very well! Both look bright, clean, and professionally finished. Thank you so much for Dat & Huy's team, they did a very good job! We are happy with the results. We highly recommend Huy's team.
Thanks for the review Lan. It was an honour to work on your home!
I've used Ace Bath and they have been professional,quality of work is great and I would recommend them to others. Thanks Forest
Thanks for the review Fabio, it was a pleasure workinh with you. We are glad that our service came to your satisfaction!
We used ACE bath services recently for our bathroom renovation and are very happy with the work. Nam snd his team arrived on time each day, did a perfect job, cleaned up after them and the finished work is exactly how we wanted it. He also gave us good suggestions when selecting materials.
Thank you Kapil for trusting in us for your bathroom renovation. It was a pleasure working with you and you Family!
Nam and his team did a great job completely redoing my guest bathroom. He communicated with me throughout, was quick to respond, and finished the project as per the timeline set out. The customer service was great and the bathroom turned out beautiful! Really recommend using Ace Bath!
Thanks for kind words! We are super happy to have turned your ideas into reality!
I wasn't refer to Nam by anyone I actually did some online search and came across Ace Bath . I am usually very cautious about renovation contractors but from the first time Nam met with me and he outlined the overall project along with the contract details and I felt very comfortable with my decision. He and his crew came on time every day and they do a full day work and clean up daily. My bathroom reno took less than 2 weeks and it looks absolutely fantastic everyone loves it , very high quality workmanship. I'll definitely hire them again for future projects and highly recommend them to anyone.
Thanks Clayton, it was pleasure serving you!
Very good work, clean, fast and with proper communication. We are very happy with new kitchen. Thank you!
Thanks for the Review Katya!