Enjoy A Bathroom Where Functionality And Aesthetics Meet
Professional bathroom renovations in Ontario, Canada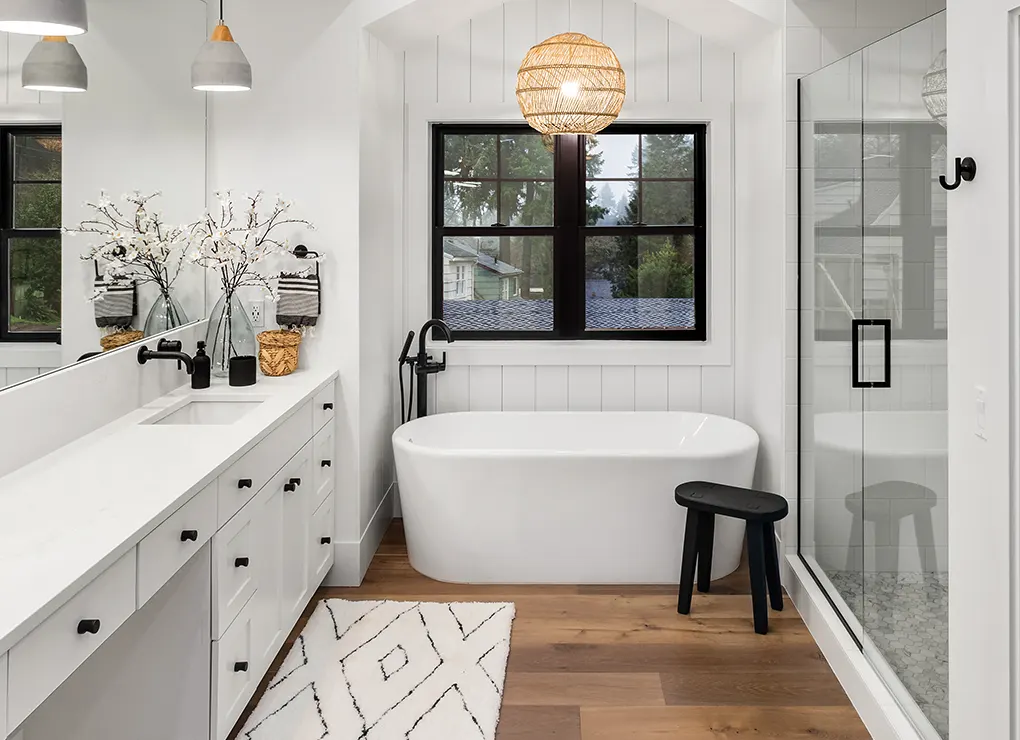 Scroll to discover options, process, and pricing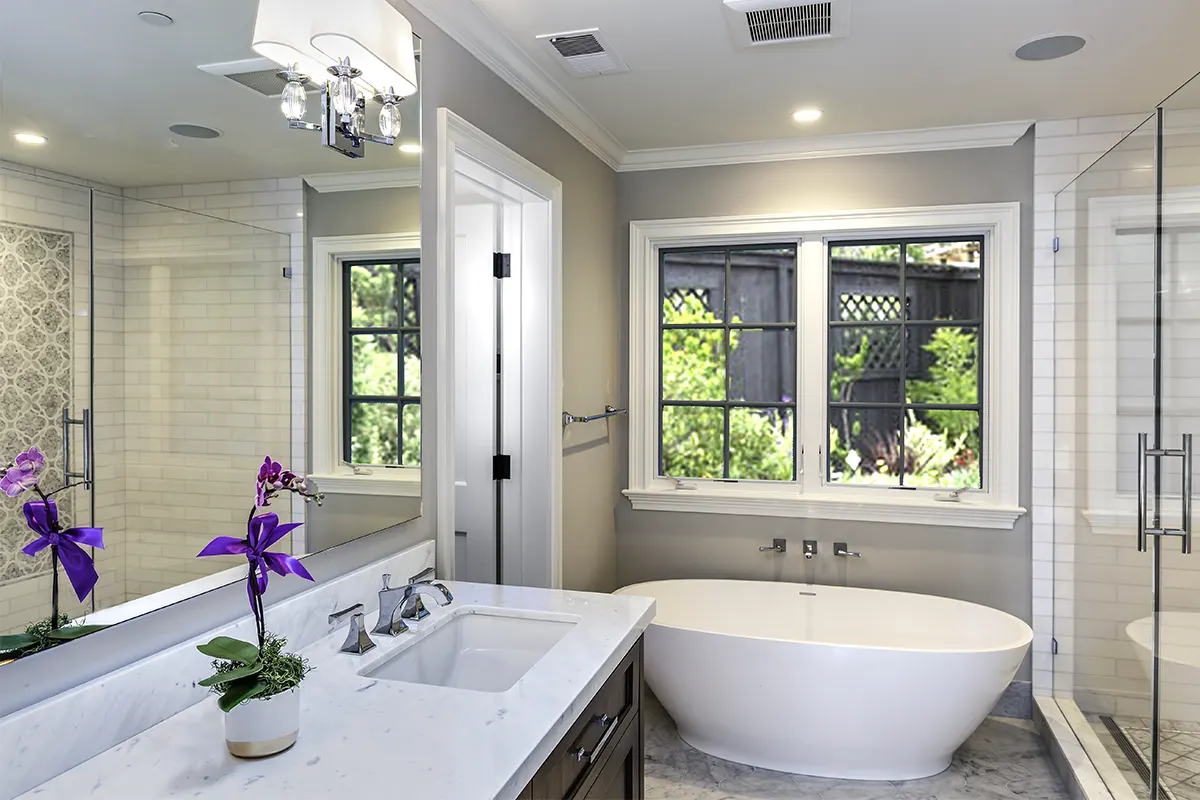 Reward Yourself With A Spa-Like Experience – In Your Home
Your bathroom should be updated to fit all stages of life. From a custom shower to a beautiful vanity – you deserve a space in your home where you feel spoiled.
Give your home the makeover it deserves with a bathroom renovation that can turn stress into peace and your workdays into weekends.
Enjoy a unique bathroom renovation with these popular upgrades:
This Is How Your Bathroom Can Look
Stay In The Know With Your Bathroom Renovation
Flooring is one of the more affordable options when renovating your bath. Tiles come in a variety of patterns and styles making your bathroom truly yours. Matching tiles on your walls will complete this look while keeping things waterproofed.
If you want to focus on bigger items, tub-to-shower conversion projects are in high demand. We can also add a glass enclosure to your shower for a more sophisticated look.
Cabinets, vanity, lighting, and fixtures complete the look of your bathroom. We'll guide you through the best options that suit your taste so your project is flawless.
The price of your renovation project depends on the size of your bathroom, your choice of materials, and special features that you may want.
To give you an example, a bathroom renovation in Mississauga was quoted at $10k. It included a new modern acrylic bathtub and a vanity with a light fixture. We also installed new porcelain tiles and a soft-close toilet. Average bathrooms come in at around $15k. This can consist of a new custom shower with a complete waterproofing system, a vanity with a quartz countertop and light fixtures, as well as a new soft-close toilet. Whatever your budget is, we'll make sure to give you a bathroom that meets your vision and needs.
With Ace Bath, your bathroom renovation will take about one to two weeks. It can go up to four weeks, depending on the complexity of the project.
Regardless of the timeframe, we'll make sure to give you a clear schedule before we get started. This way, you'll be on top of everything that happens in your home and you'll know what to expect every step of the way.
Your project will be completed by our in-house team of plumbers, electricians, and craftsmen led by the owner of the company, Nam. He personally manages every step of the process and makes sure that every milestone is completed according to what we agreed on.
Our team is led by the owner, Nam, who carries a degree in renovation. This means your bathroom will be renovated to the right standards. Our plumbers and electricians are all licensed professionals. They are highly trained and obey very strict renovation protocols. You can rest assured that your bathroom will receive the finest workmanship available.
A Pricing Guideline For Your Bathroom Renovation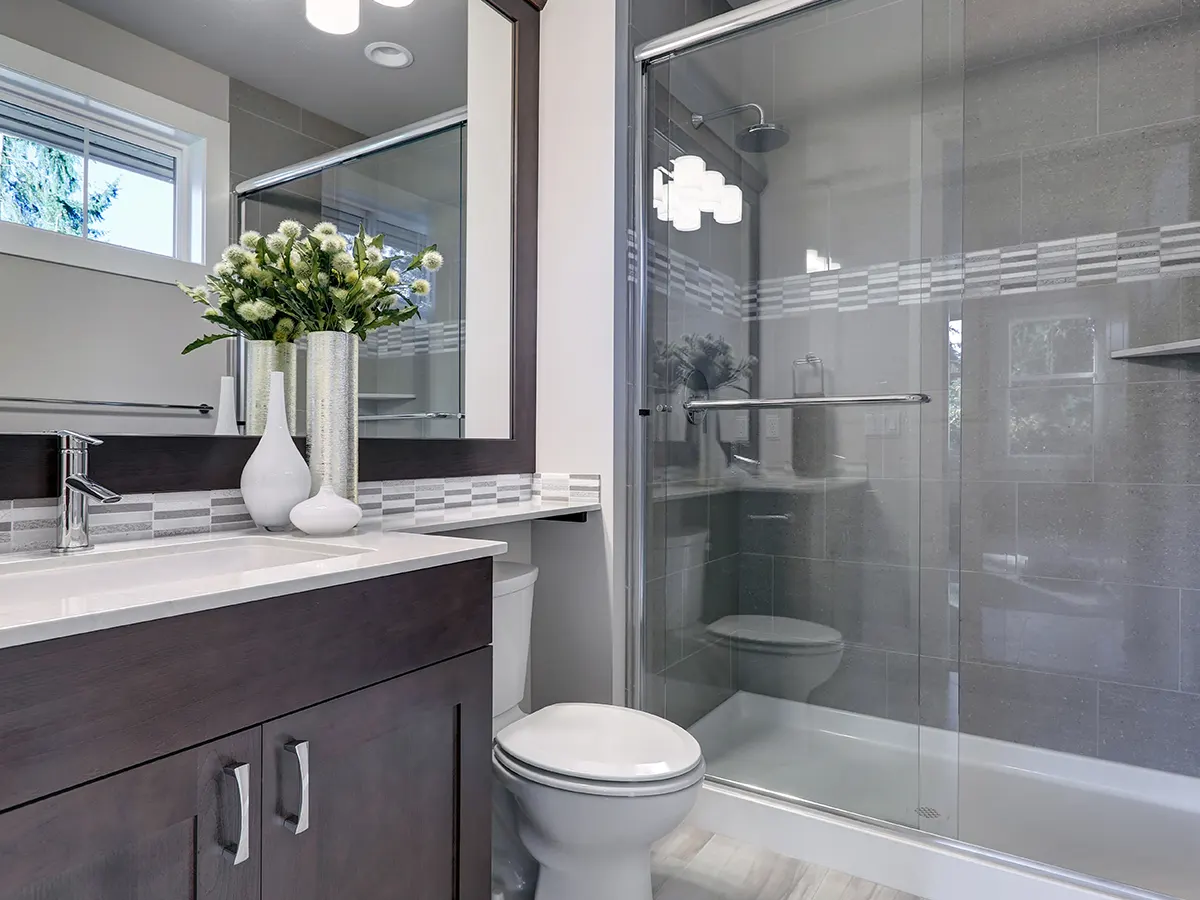 3 Piece Bathroom And tub Renovation In Mississauga
This 5 ft x 7 ft Basic Bathroom included:
This project was quoted for $13k with the Italian-made porcelain tiles being the most expensive item at $3.5k.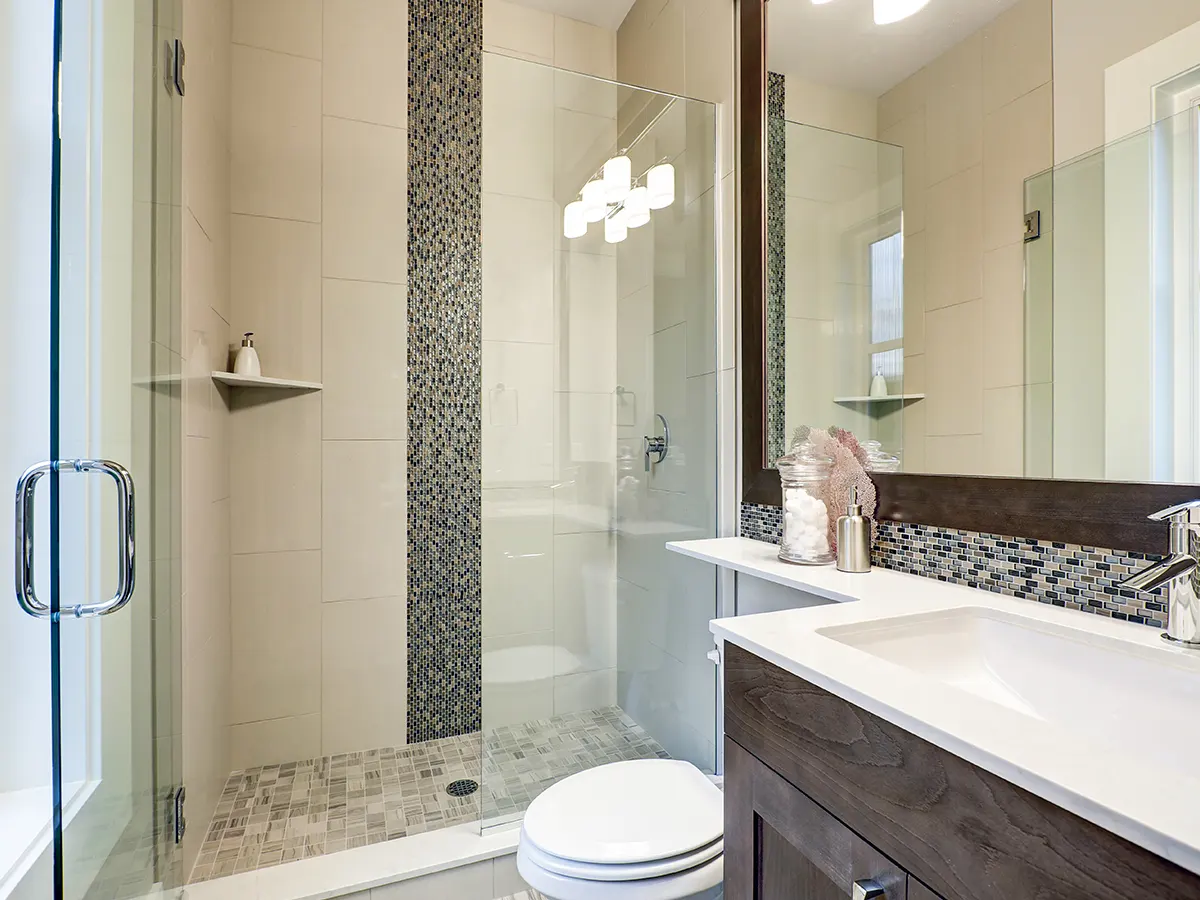 Bathtub to Standing Shower conversion in Vaughan
This 6 ft x 8 ft Tub to standing shower included:
This project was quoted for $17k with the custom shower alone coming in at $6k.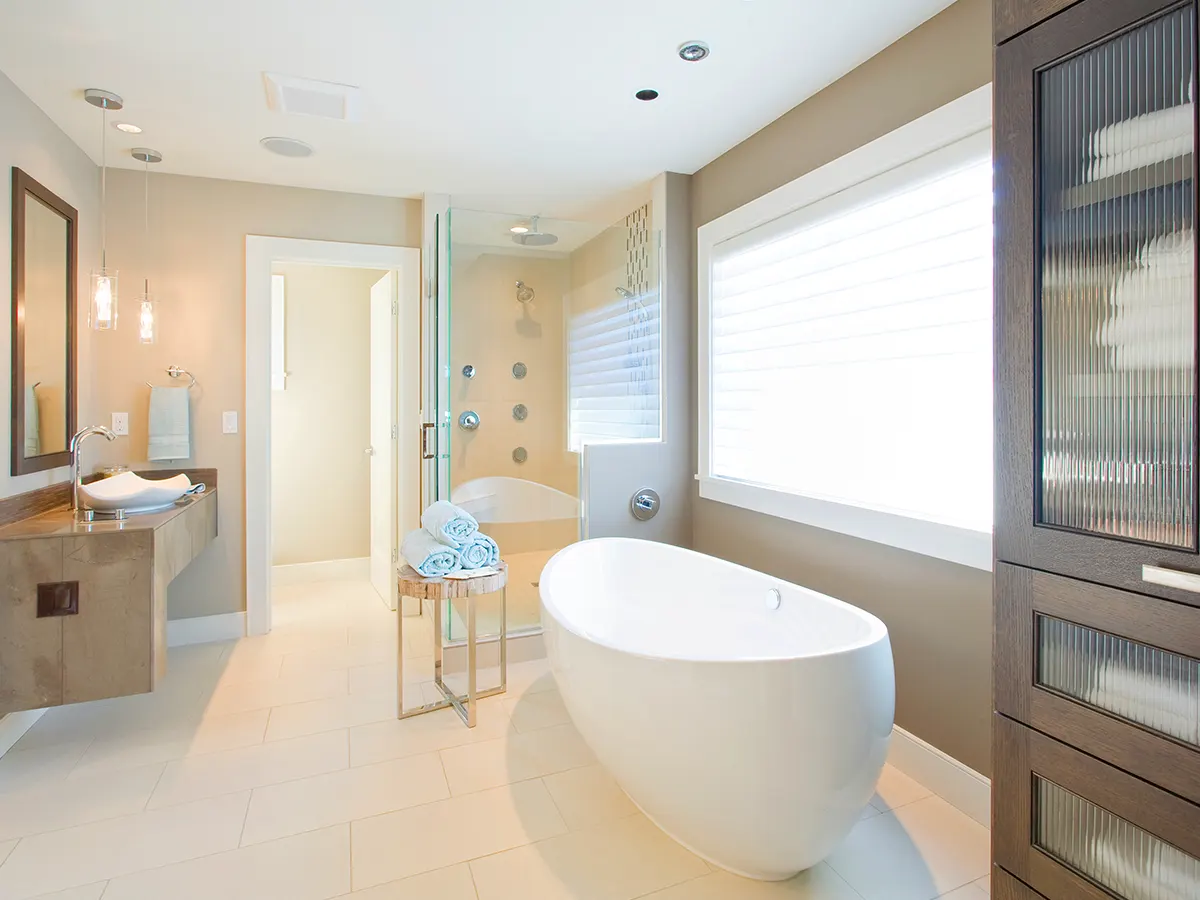 Modern Master Bathroom Transformation in Brampton
This 10 ft x 10 ft renovation included:
This project was quoted for $30k from which the bathtub cost $5k.
A Process That Gives You Peace Of Mind
Your bathroom renovation should be a gratifying experience. With us, your space will be updated without hassle, in a few weeks. Here's how:
We help you define your vision.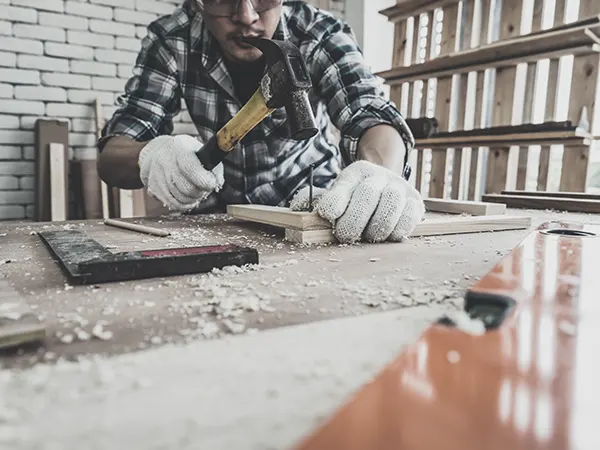 We bring your vision to life.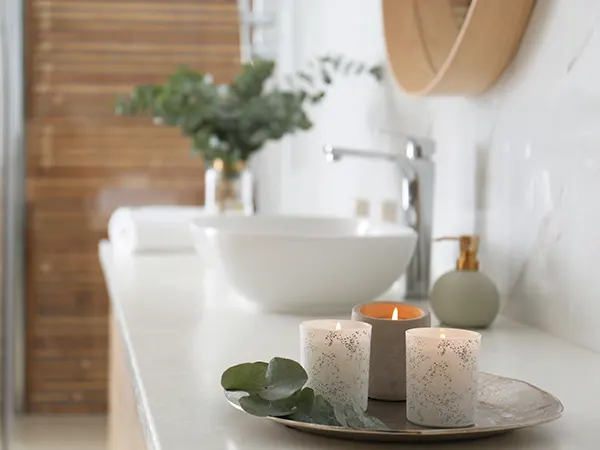 Enjoy a bathroom that gives you the opportunity to relax.
Our Previous Customers Recommend Us
Over Twenty 5-Star Reviews

Degree in home renovation

In-House Team Of Specialized Workers

5-Year Warranty And Periodic Follow-Ups
We hired Ace Bath for our small powder room renovation. We were blown away by the professionalism and service we received from the team. They were super nice and helped us throughout the process to find the best design for such a small space.
We are super happy with what the team has done and can't wait to get them back to renovate our master bathroom and kitchen.
They came, they saw and they conquered. After a two year search and dealing with 6 different companies we were very frustrated and nearly gave up. A good friend introduced us to Ace Bath. From the minute they walked through the door, we felt comfortable and confident they were the right one.
We were fortunate to have Nam on the job. He is highly skilled, very professional and has a winning personality. The job was completed on time, on budget and surpassed my expectations. We are thrilled to bits and highly recommend AceBath!
We hired Nam and the team for 2 of our bathroom renovations. It was good to say our bathrooms were not up to date. From the first visit, Nam really took the time to figure out what we really wanted and made sure to take notes all along.
Nevertheless, we went ahead with the Ace Bath team and never looked back. The team was always on time, communicated every step of the way, and delivered an amazing experience for us. We will definitely recommend them to our family and friends
The Bathroom You Desire Is Within Your Reach
Enjoy A Bath Renovation Service Guaranteed By Our Expertise
Here Is What You Get If You Work With Us:
Our professional team has made it its mission to constantly improve its skills so that you can benefit from top-quality results every time.
We want you to have a bathroom that serves you and your family. You can count on us to offer professional advice during each stage of the project.
Your project comes with a 5-year workmanship warranty. We'll check in at 1, 3, and 12 months from project completion to make sure everything is good.
Treat Yourself To A Bathroom That Turns Stress Into Yesterday's Problem
Let's make your bathroom uniquely yours with a bathroom renovation.