Let Our Expertise Transform Your Home On Time And On Budget
What portfolio would you like to see?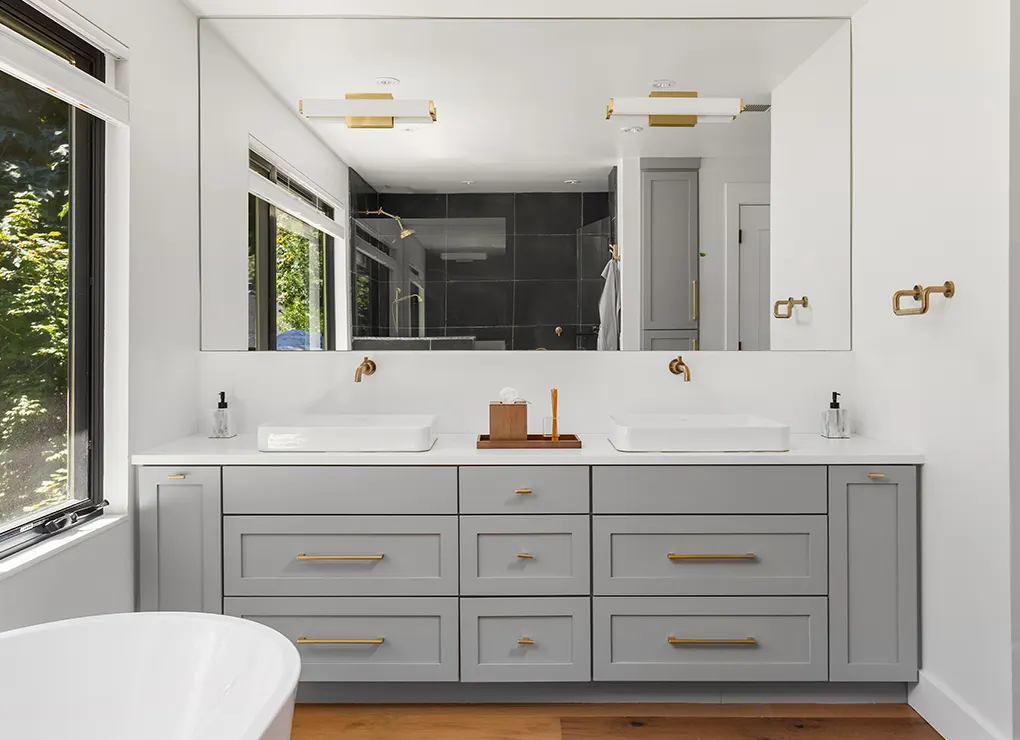 Or scroll to explore portfolio and case studies on your own
We hired Ace Bath for our small powder room renovation. We were blown away by the professionalism and service we received from the team. They were super nice and helped us throughout the process to find the best design for such a small space.
We are super happy with what the team has done and can't wait to get them back to renovate our master bathroom and kitchen.
Professional, honest and quality are the 3 best character I'd like to describe Ace Bath as a team. They were always there to respond to our questions and concerns.
We hired Nam and the team for 2 of our bathroom renovations. It was good to say our bathrooms were not up to date. From the first visit, Nam really took the time to figure out what we really wanted and made sure to take notes all along.
Nevertheless, we went ahead with the Ace Bath team and never looked back. The team was always on time, communicated every step of the way, and delivered an amazing experience for us. We will definitely recommend them to our family and friends
Bathroom Renovation Case Studies In Ontario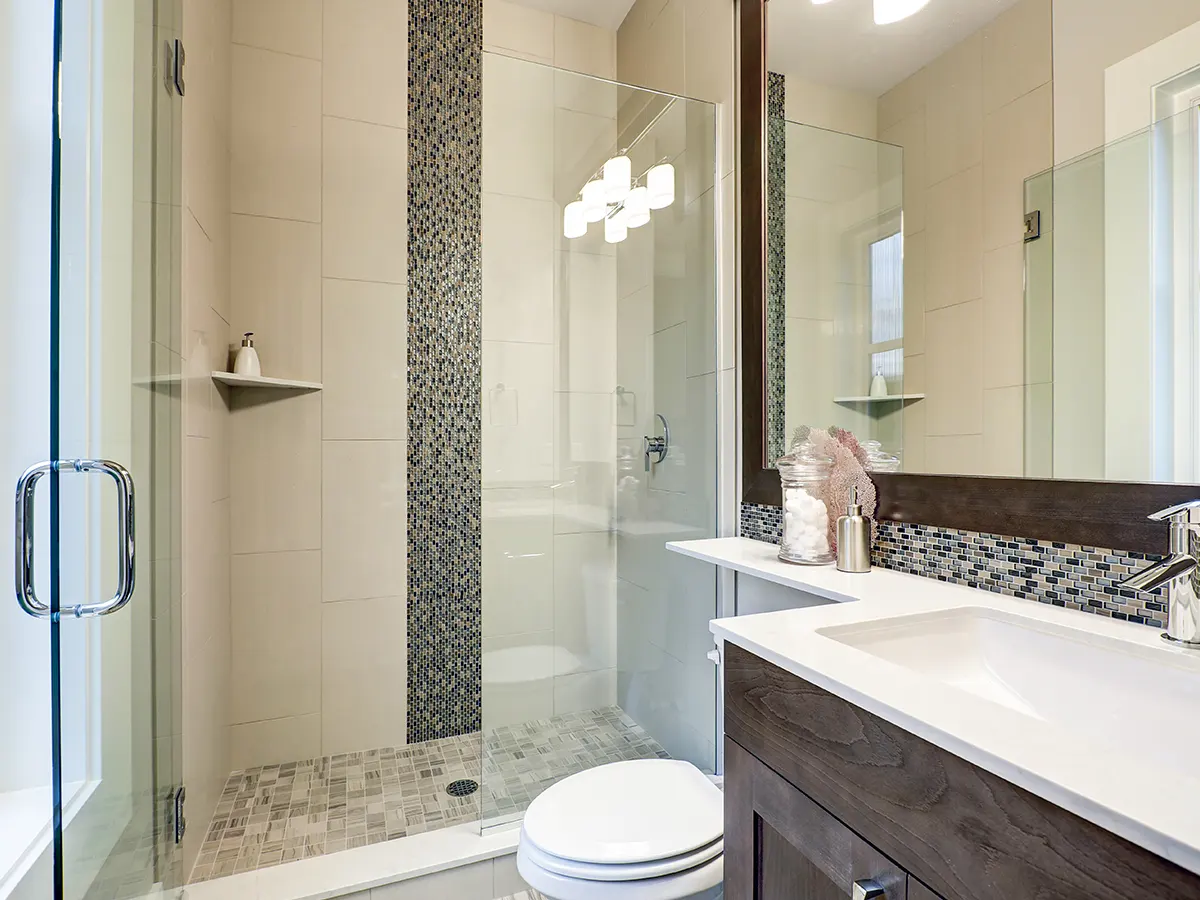 Bathtub to Standing Shower Conversion in Vaughan
When our client approached us, he had a vision for his bathroom. A transition from a bathtub to a new custom shower was the main focus of the renovation.
We installed a complete waterproofing system for the shower along with a full custom glass enclosure. The project also included a vanity with a quartz countertop and light fixtures.
This project was quoted at $17k with the custom shower alone coming in at $6k.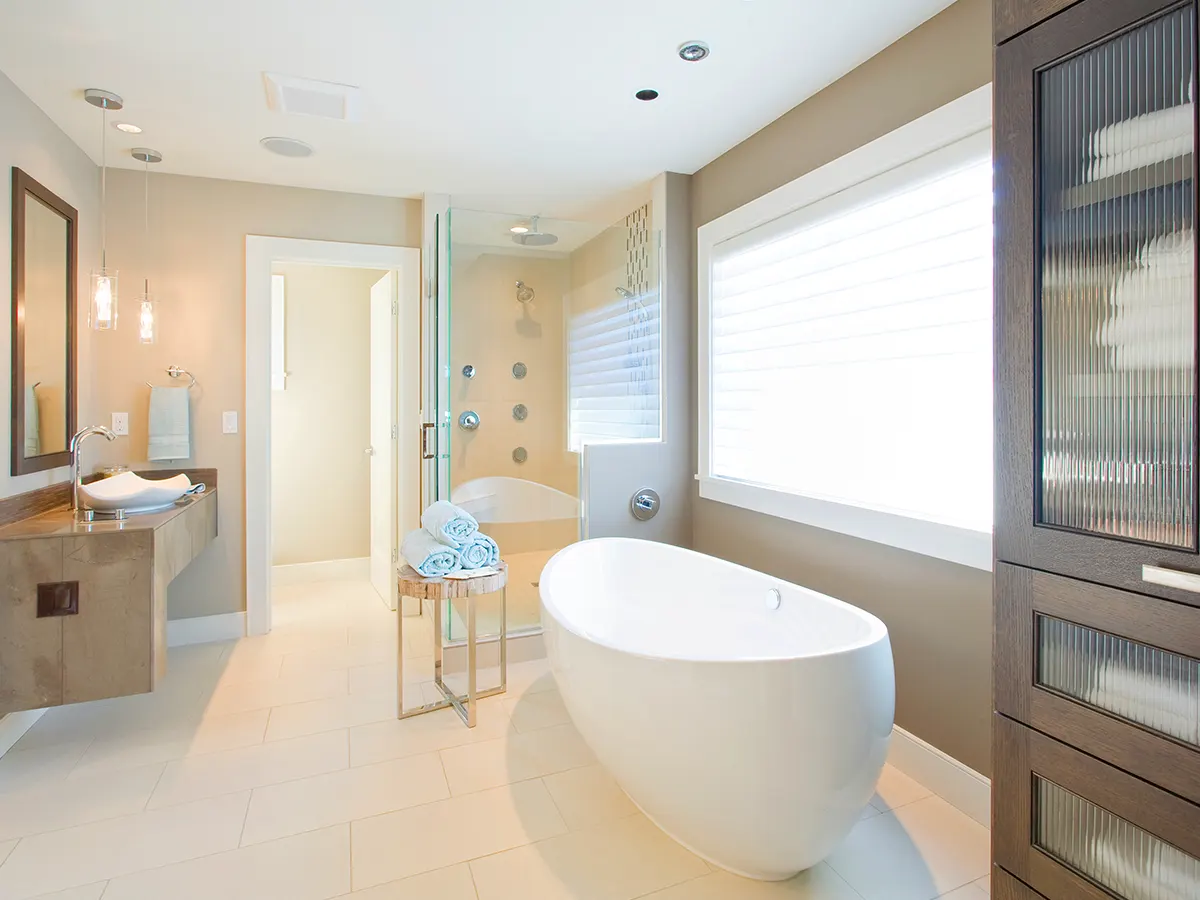 Modern Master Bathroom Transformation in Brampton
Our client in Brampton wanted to modernize her bathroom. We achieved that by installing a new freestanding tub and by doing a reconfiguration of the shower with a complete waterproofing system.
Their project also included a custom vanity, a new soft close toilet, and a towel heating rack.
This project was quoted at $30k where the bathtub was the most expensive item at $5k.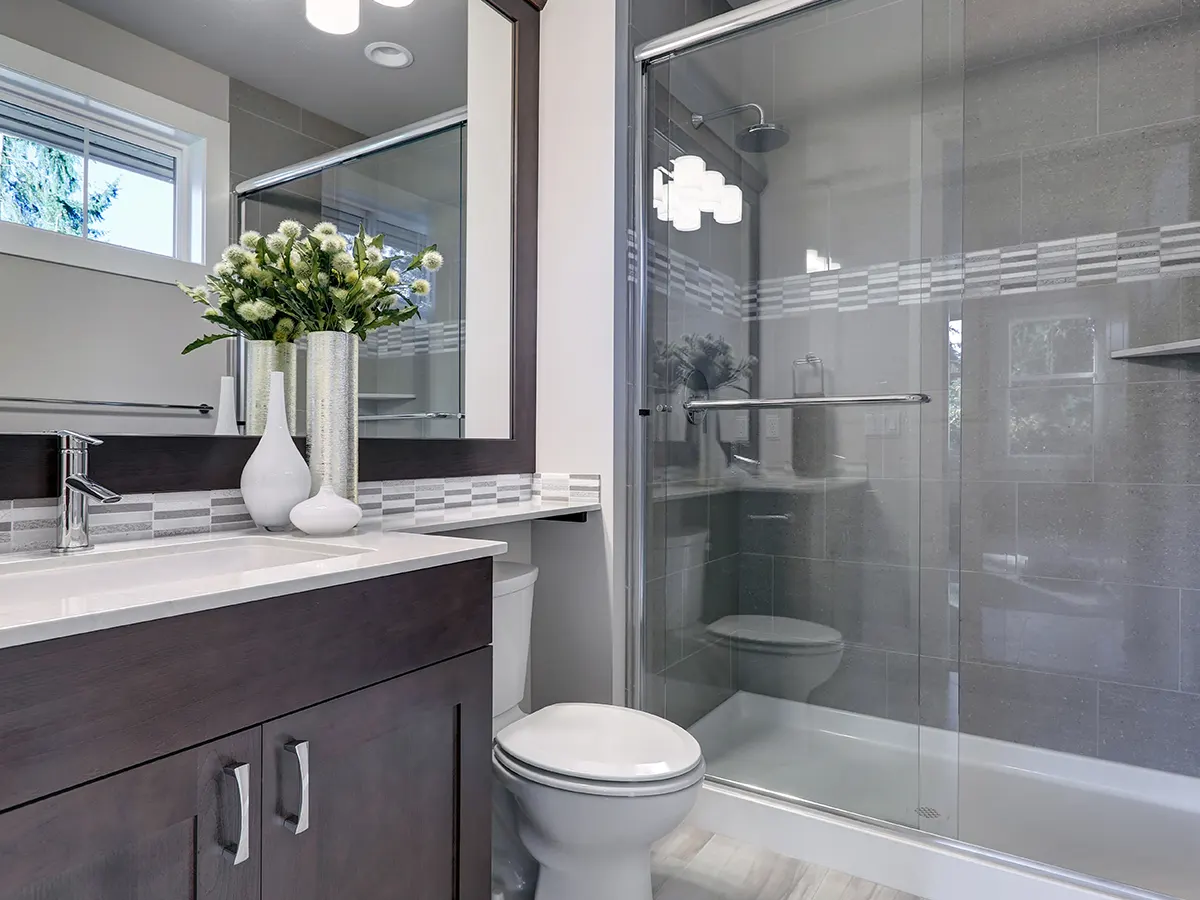 3 Piece Bathroom With Bathtub Renovation In Mississauga
Our customer wanted to add a new modern acrylic bathtub that featured a glass enclosure. The floor was upgraded with 24×24 porcelain tiles and new plumbing fixtures were added.
We also incorporated a new vanity, new lights and a soft-close toilet.
This project was quoted at $13k with the Italian-made porcelain tiles being the most expensive item at $3.5k.
Let's Give You A Bathroom That Looks and Feels Polished
We're here to give you a space that lets you unwind daily.
Very good work, clean, fast and with proper communication. We are very happy with new kitchen. Thank you!
I have used their service for 2 of my houses and I have to say that it's money well worth. Nam was very helpful and friendly. He went the extra miles to make sure that my bathroom and basement were finished beautifully and on time. I would highly recommend this company.
Used this company for both bathroom and kitchen renovations. Amazing work done by amazing people. Highly recommend!
Kitchen Renovation Case Studies In Ontario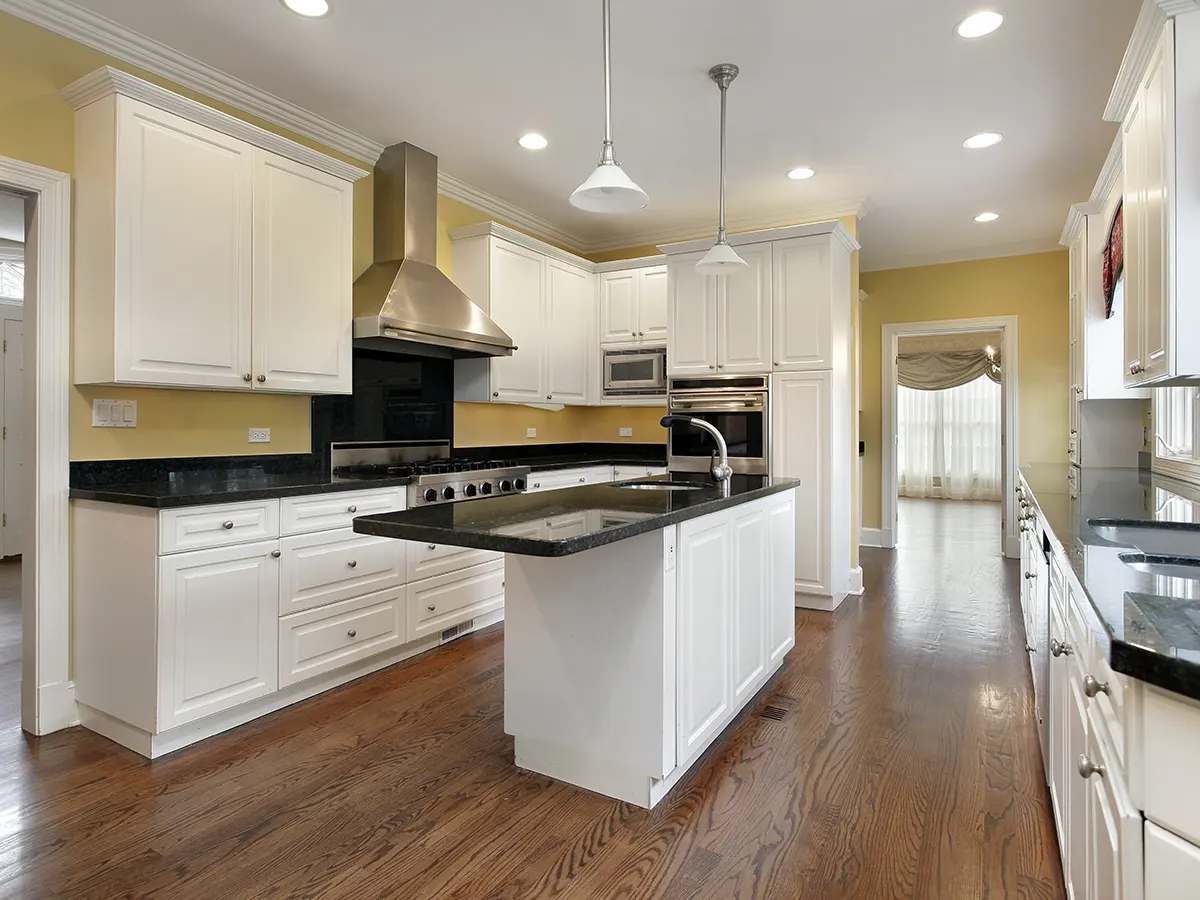 A Basic Kitchen Renovation in Mississauga
When our client came to us, she wanted a renovation that can add some spark to her kitchen. We added new cabinets, new quartz countertops, and a mosaic tile backsplash.
We also installed new appliances for her whole kitchen. The project was completed for $25k where the kitchen cabinets alone were $10k.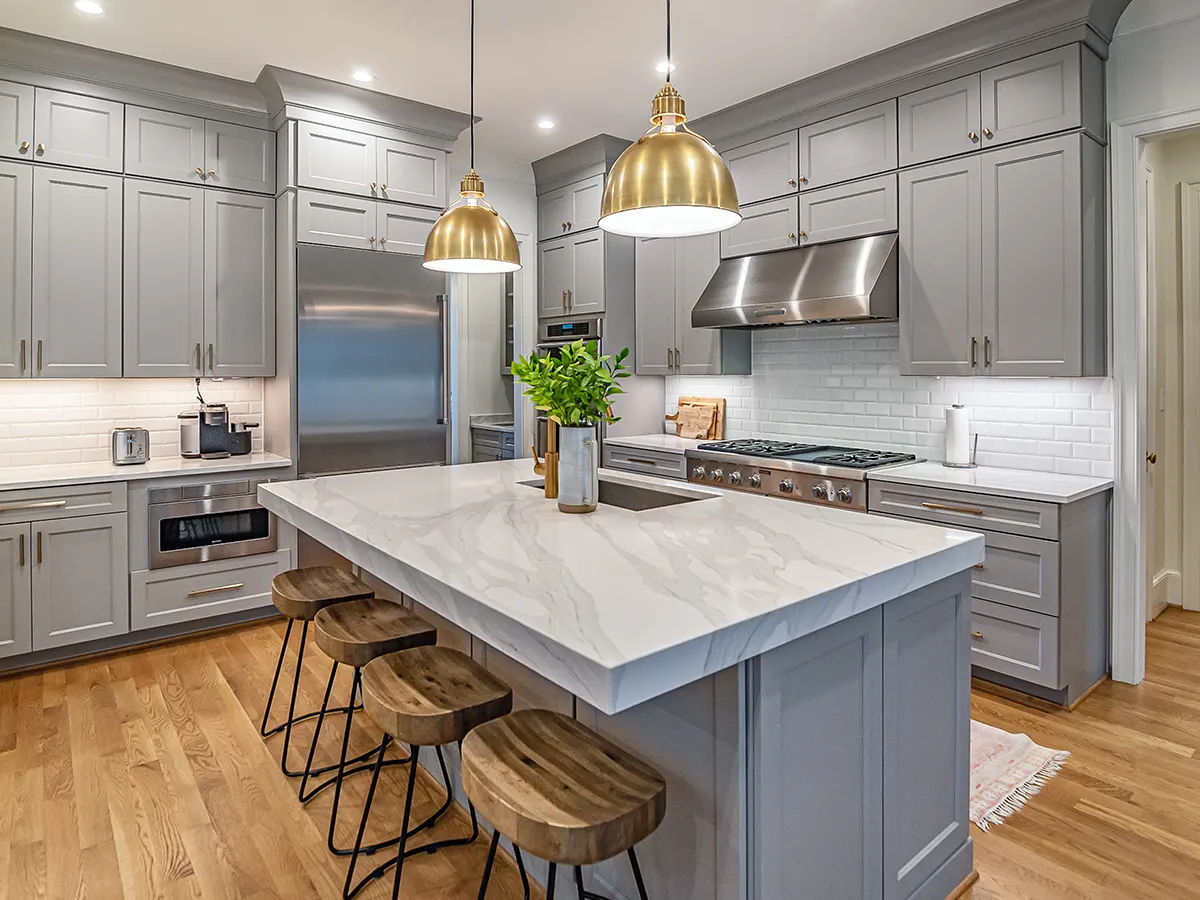 A Modern Kitchen Renovation in Mississauga
The client had a clear vision of how they wanted their kitchen to look. We installed a wide kitchen island with a bar overhang, quartz countertop, and island light fixtures.
We installed custom thermal foil kitchen cabinets and a full quartz backsplash. We also painted the ceiling and walls and redid the flooring with porcelain tiles.
The project was completed for $45k. With the quartz countertop alone costing $10k.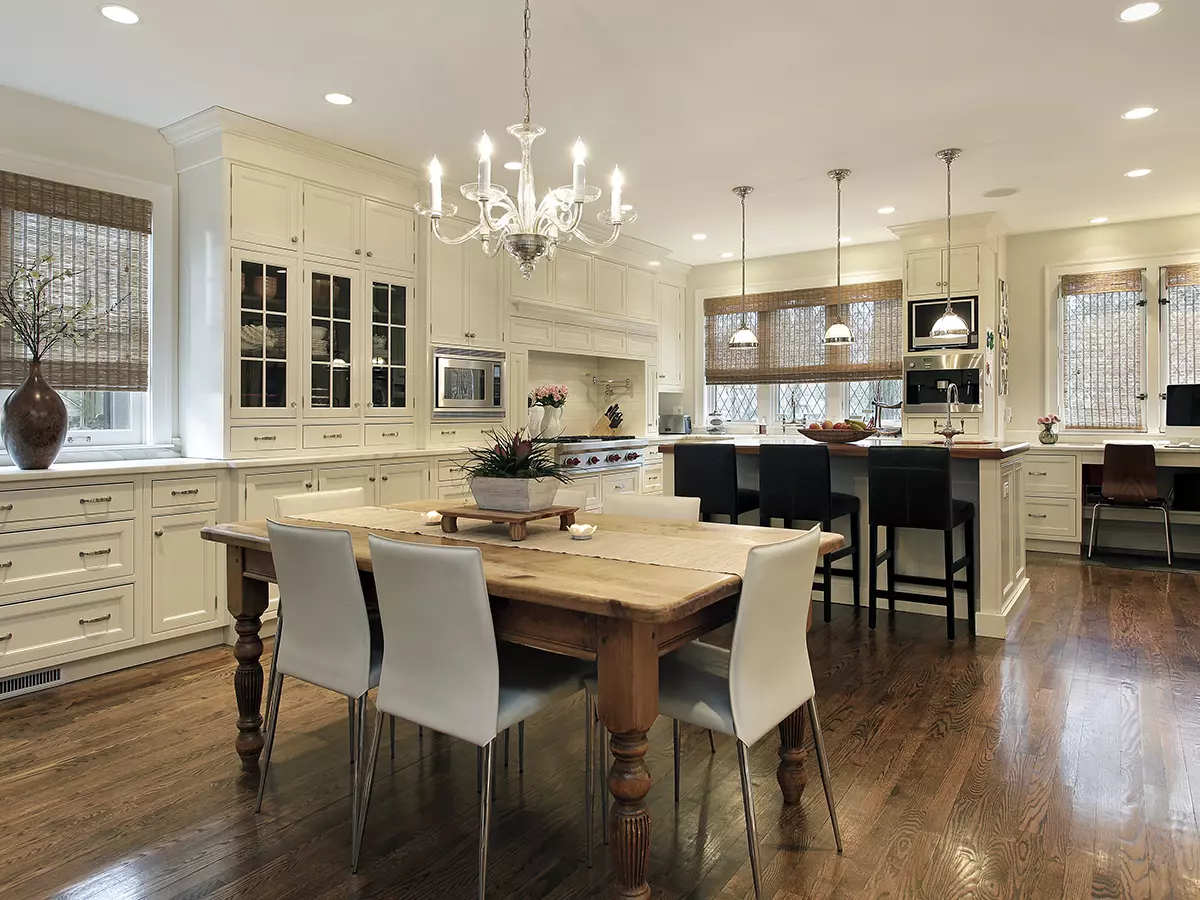 A Full Kitchen Renovation with An Open Concept In Brampton
We helped our client in Brampton redo his kitchen with an entire reconfiguration of the layout. He wanted custom hardwood cabinets with under-cabinet lighting. We also built him a a kitchen island complete with a sink and wine cooler.
We also installed a full quartz backsplash and quartz countertops. He also wanted to add 16 spotlights and a special island light fixture.
The project was completed for $60k with the hardwood cabinets being the most expensive item from the renovation, with a cost of $25k. 
Let's Give You A Kitchen That Feels Inviting And Looks The Part
We're here to give you a space that brings everyone together.