There's no question that renovation of kitchen can be a huge undertaking. But with the proper planning and execution, it can also be an incredibly rewarding experience—not to mention adding significant value to your home.
In this blog post, we'll discuss some of the most common mistakes people make when renovating their kitchens and how to avoid them.
So if you're considering a renovation soon, be sure to read on!
Get help from professional renovators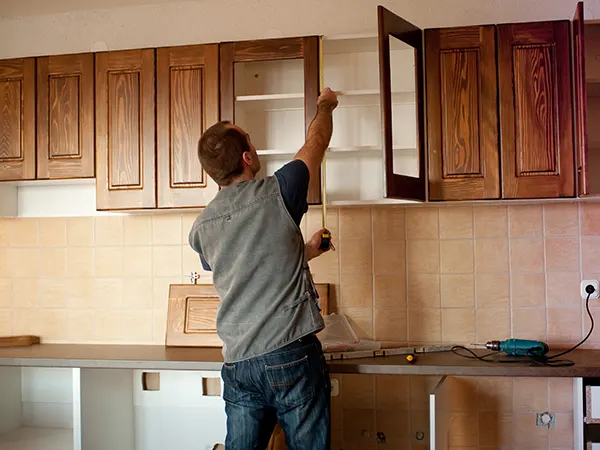 Construction is not easy, and renovation is even more complicated. If you don't have the time and patience to handle renovation projects yourself, then it's better to seek help from professionals.
Professional renovators have the expertise and knowledge to help get the job done right, on time, and within budget.
Plus, they can help advise you on what materials and designs will work best for your space.
Plan everything out before you start demolition
Unless you want your renovation to leave behind a huge mess, it's a good idea to plan everything out before demolition starts. Your plans will help ensure demolitions are as efficient as possible so that nothing gets fumbled.
One of the best ways to successfully plan for renovation is conducting a kitchen renovation blueprint. This will give you a detailed outline of the entire renovation process saving you from headaches down the road.
It's also essential to have a clear budget in mind before starting any work. This way, you can avoid overspending on materials or go over your budget.
The layout of your kitchen is important for both functionality and aesthetics. When planning your renovation, be sure to take the time to consider what layout will work best for your space. Ensure you have plenty of room for all the upgrades and kitchen appliances, such as a new fridge, spacious counters, lower cabinets, or a kitchen island.
If you're not sure where to start, there are plenty of online resources that can help you plan the perfect layout for your new kitchen. Once you have a general idea of what you want, consult with a professional, and get ready for a completely changed room.
Choose the right materials for the renovation of kitchen
There are endless material options available for your house renovation project. But not all materials are the same—some are more durable than others, while some require more maintenance. Others simply don't mesh well with the overall aesthetic you're going for.
Do your research to find the best materials for your renovation. And again, if you're unsure of what will work best in your space, ask a professional for advice.
Choose the kitchen features carefully (subway tiles patterns, task lighting, etc.)
When renovating your kitchen, it's important to choose the features carefully. This means considering what you need and want in your kitchen and what will work best with the layout and design you've chosen.
Some common kitchen features include a stainless steel sink, upper cabinets, task lighting, a spacious countertop, appliances, white subway tiles, backsplash, and flooring. Each of these features comes in various styles and designs, so it's essential to take the time to find the perfect ones for your renovation.
Take your time for the kitchen remodel
One of the most common mistakes homeowners make when renovating their kitchens is rushing through the process. This often leads to sub-par results that are not up to your standards.
It's important to take your time when planning and to execute your renovation. This way, you can avoid making mistakes that will cost you more time and money in the long run. It would help if you also were patient. A kitchen renovation can take weeks or even months, so make sure you have plenty of time set aside to enjoy the process.
Don't forget about electrical wiring and plumbing
One of the most important things to keep in mind when renovating your kitchen is ensuring the electrical wiring and plumbing are up to date and can handle the additional load. Many homeowners forget about this aspect of the renovation and have to do additional work later on. So be sure to factor in both electrical wiring and plumbing when planning your remodeling.
What mistakes should you avoid?
1. Choosing the wrong contractor
Choosing the wrong contractor for renovation can be a costly mistake, as you risk paying too much or not receiving what was promised. Several ways can help you choose the best one for your kitchen renovation, but you can start with these:
Not planning your renovation correctly, can quickly turn into a frustrating mistake. Without a plan in place, you may not be sure what you want or need, leading to indecision and delays.
Additionally, not having a plan can lead to poor execution of the renovation, as you may not know what needs to be done.
Underestimating the cost of your renovation can lead to several problems, chief among them being budget constraints. This can lead to missed opportunities during the renovation, such as not being able to afford high-quality materials or hiring a contractor.
Additionally, underestimating the cost can also strain your finances, as you may have to take out loans or use credit cards to cover the additional costs.
To avoid this mistake, be sure to factor in all potential costs when planning your renovation budget. This includes materials, labor, permits, and any other unexpected expenses that may arise.
4. Ignoring zoning and building codes
When renovating your kitchen, it's important to remember that zoning and building codes are not something you should ignore. This can lead to a renovation that does not comply with code standards, which is never a good idea when talking about wiring, plumbing, or anything else related to your renovation.
When you renovate your kitchen without getting the proper permits and permissions, a few things can happen.
The most likely outcome is that you'll have to pay a fine or even tear down the kitchen and start again from scratch.
The other possibility is that you'll still finish your renovation, but it could lead to problems, such as faulty wiring or plumbing.
So it's essential to make sure you hire an expert who knows and follows all zoning and building codes.
5. Not hiring an inspector
One of the most important aspects of any kitchen renovation is ensuring everything is up to code. This is where a kitchen renovation inspector comes in, as they will ensure that all wiring, plumbing, and other aspects of the renovation are on point and compliant with code standards.
Hiring an inspector may seem like an unnecessary expense, but it's worth it to avoid potential problems.
Sticking to a renovation budget can be difficult, but it's important not to skimp on materials. While your renovation could ultimately cost you less when you purchase cheaper materials, it's important to remember that you get what you pay for.
This is especially true for things like cabinets, countertops, and appliances. Higher-quality materials last longer, but they'll also add value to your home.
So while it may be tempting to save money by opting for cheaper or old materials, it's important to remember that doing so could cost you more in the long run.
7. Overlooking storage details
When renovating your kitchen, don't forget to add extra storage features. This includes drawer dividers, cabinet expansions like pantry pullouts, open shelving, and even hooks and racks for hanging pots and pans.
These small details can make a big difference in terms of storage capacity and can help you make the most of your renovation.
They can also help you keep your kitchen organized and tidy, which is always a bonus.
8. Forget protecting other areas of your home
While remodeling your kitchen, don't forget to tell your contractor to seal the site and protect other areas of your home from dust and debris. The best part of this process is saving on clean-up time after your renovation is finished.
9. Choosing appliances after planning the layout
Another common mistake most people make is choosing their appliances last. It'll be way much easier to select a countertop and shelves to fit devices, like a refrigerator, dishwasher, or oven with clock menu, rather than the other way around.
10. Not using all the space available
One way to make the most of your renovation is to take advantage of any unused areas in your kitchen. This may include installing a pantry, expanding your cabinet space adding a stylish twist with black cabinetry, or adding toe-kick storage under the cabinet doors. 
Many designers suggest that the toe-kick storage is a great place to keep things you're not using all the time.
On the other hand, when you take advantage of your entire space, the additional storage will help you keep your countertops clutter-free.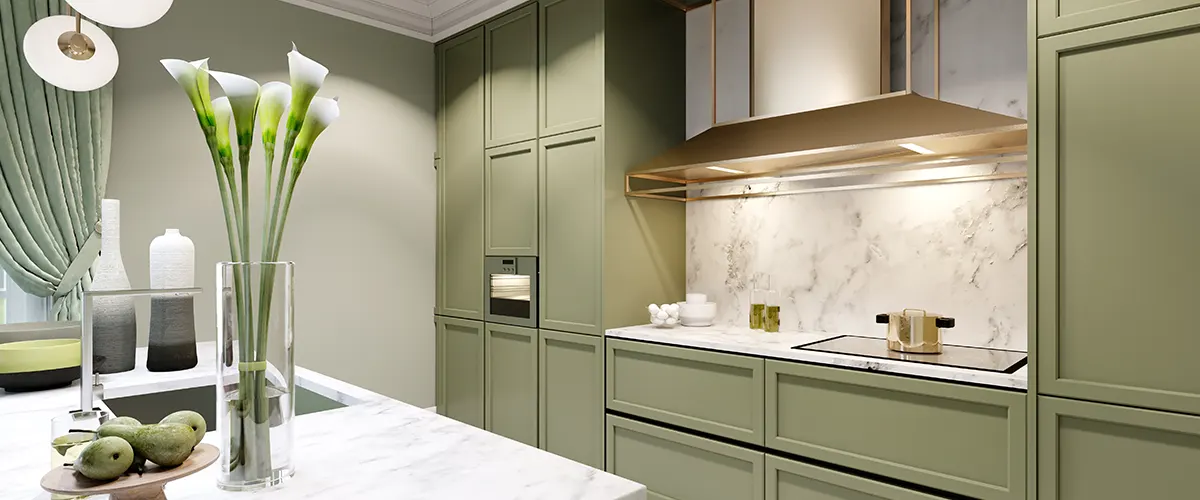 Kitchen renovation can be a challenging task, but it is also rewarding. When planning everything before demolition and hiring the right contractor, you'll have a smooth renovation. By now, you're also aware of the most common mistakes most people make, so make sure you keep that in mind when starting your project.
If you need help planning your renovation, need expert advice, or would like professionals to take care of the demolition and construction for you, get in touch. Ace Bath team will be happy to assist you in creating your dream kitchen!