When it comes to a bathroom remodel, many homeowners are overwhelmed by the choices they have to make. There are seemingly endless options, from bathtubs to faucets and tile.
Choosing the right bathtub can be a challenging decision for your home. Not only does it need to be stylish and fit your taste, but it also needs to be practical for your lifestyle.
So how do you know which bathtub is right for you and how do you find the best of all bathtub installers to help you with the project?
Here are a few tips you can use to make the best of your bathroom remodeling experience!
When planning for your bathroom renovation, you should have a clear vision in mind. When going for a tub instead of a shower, you'll must consider the main reason for that choice.
If you're looking to turn your bathroom into your personal oasis, try a deep soaking bathtub. These tubs are designed so that you can fully submerge your body in water, allowing for maximum relaxation.
However, if you want the convenience of having both a bath and shower, choose an alcove or drop-in tub with built-in shelves. That will give enough space to hold all of your shampoos, conditioners, and soaps. These tubs fit seamlessly into a pre-existing shower stall, making installation a breeze.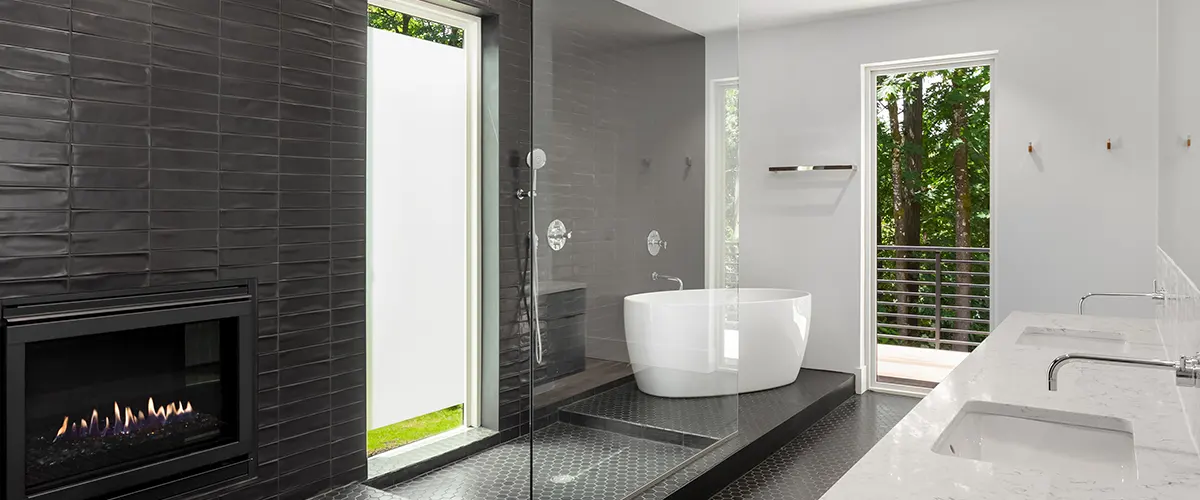 Bathtubs come in all shapes and sizes, so your budget will play a significant role in the type of bathtub you choose. You should also consider how often you plan to use it and if you want a built-in or freestanding one.
This can help determine whether or not your budget needs to be bigger than initially thought. At the same time, it can impact what kind of design elements will be required to make your new bathtub a reality.
Find the perfect bathtub design
Once you've narrowed down your choices based on budget and purpose, it's time to get creative and show off your personal style! You have so many options to choose from, so you can look through our gallery of bathroom remodels and see what works best for your space.
After all, no one knows better than you do what goes into making your dream bathroom project come true. That includes both, time and money.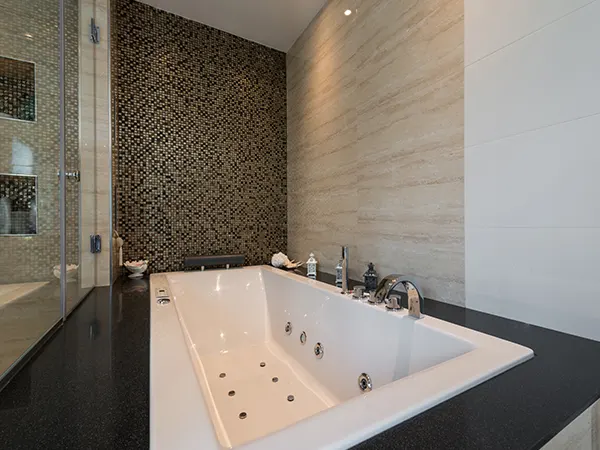 Jacuzzi bathtubs are a popular choice for homeowners who want to create an oasis in their bathrooms. These tubs come with built-in jets that help you relax and unwind. Imagine soaking away your troubles after work or on weekends when there's not much else going on at home.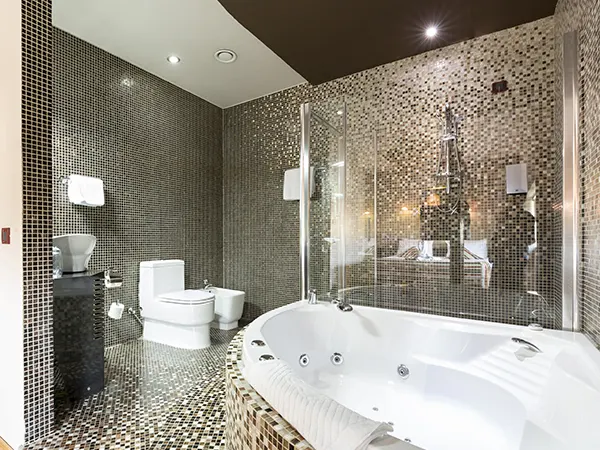 A corner bathtub is a perfect option if you're short on space. These tubs fit into the corner of your bathroom, making the most use of limited floor space. Plus, they come in various shapes and sizes, so you can find the perfect one for your needs.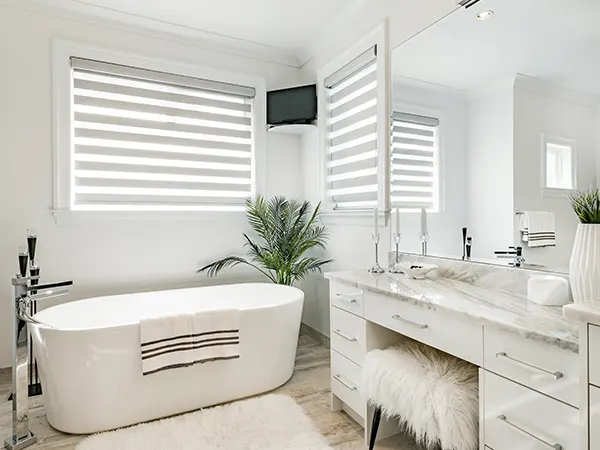 This is an excellent option if you want to make a statement in your bathroom.
Freestanding tubs come in all shapes and sizes, so it's easy to find one that suits your style. Plus, they don't require any particular installation or plumbing – just set them up where you need them!
A shower bathtub combination is one of the most common upgrades you can find in people's bathrooms.
These combos come with built-in shelves and towel racks. This way, all of your bathroom essentials are right within reach when it's time for a warm bath or a refreshing shower.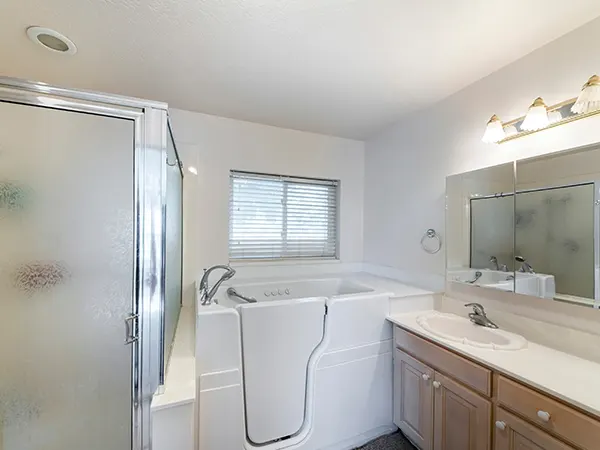 This is an ideal solution if you're short on space or have a limited budget but still want to get the most out of your bathroom.
A walk-in bathtub allows easy access with minimal effort because there's no need to step over anything when entering and exiting. You can just open up the door and walk right in!
If you're still unsure which style fits your bathroom best, don't worry. At Ace Bath, our expert team of installers can help you decide which design will work best for your space and budget!
If you're still unsure which style fits your bathroom best, don't worry. At Ace Bath, our expert team of installers can help you decide which design will work best for your space and budget!
They make a popular choice for homeowners because they are inexpensive and easy to clean.
An acrylic bathtub is made from polyester resin that has been reinforced with glass fibers or other materials to make it strong. The material is also resistant against scratches, chips, and heat damage caused by water temperature changes during hot baths.
This is another type of bathtub commonly used in bathroom remodels because it's inexpensive and easy to clean.
This doesn't mean all fiberglass tubs are made equally, though. There might be some differences between models, depending on manufacturing process, shape (rectangular vs. round), or other factors like size and weight capacity. So make sure you do your research before buying anything!
Enameled cast iron bathtubs
Cast iron tubs can be made from either steel or porcelain enamel. However, most people prefer the latter because it's easier to clean and looks nicer in bathrooms with modern fixtures like stainless sinks faucets.
One downside to cast iron bathtubs is that they can be pretty heavy and difficult to move around. So if you're thinking about remodeling your bathroom and switch things up, this might not be the best material option for you!
A bath fitter system is an excellent option if you want to replace your old bathtub with a new one without doing any of the installation work yourself.
The liner will be installed over your existing tub so that it looks just like a brand new one!
This is because there's no need for any plumbing or construction skills. All you have to do is select the style and color of your new bathtub, and our team will take care of the rest.
A bathtub wall can really add some flair to a bathroom. If you're looking to add extra privacy or just want a new look for it, consider installing bathtub walls.
There are many different materials and styles to choose from, so it's easy to find something that matches the existing décor of your entire bathroom.
Also, if you ever need to replace your bathtub in the future, the walls can easily be removed and replaced with new seamless walls.
Installing new tile around your bathtub is a great way to add some extra personality to your bathroom.
There are so many different colors, textures, and styles of tile to choose from that you're sure to find something that fits your unique taste.
Plus, if you ever get tired of the look or want to change things up later, all you have to do is remove the tile and install different ones.
If you want to update the look of your old tub without the hassle of a complete bathroom remodel, refinishing your bathtub is a great option.
This involves sanding down the surface of your old bathtub and applying one or more coats of epoxy-based paint. The finished product will be a fresh looking tub without the expense or time commitment of replacing it altogether!
Choose the right bathtub installer
Once you've chosen your perfect bathtub, don't forget about the installation process! This is where the company you choose to work with really shines.
You must find an experienced and qualified installer to ensure the job is done right – the first time. When looking for bathtub installers, make sure they know about the different types of tubs and installation methods. At the same time, they should also work within your timeframe and budget.
Quality installation is also crucial. You want to ensure the tub is installed correctly and will last for years. That's why you should always go with a contractor who guarantees their work!
Frequently Asked Questions
Many people forget that installing a bathtub is not as easy as it looks. When getting a new bathroom, it's essential to work with professionals who know what they're doing. They can get everything installed quickly and correctly so you can enjoy your new tub in no time at all!
At Ace Bath, we've been remodeling bathrooms for years, and we'd love to help you with getting yours!
Whether your own bathroom needs a complete overhaul or just an upgrade, reach out to us today! We'll have a free consultation and discuss all options available to turn your dream project into an excellent job done right from the start!