If you're looking to get a kitchen renovation in Vaughan started, you're lucky!
We're your local kitchen remodeler dedicated to your complete satisfaction. With Ace Bath Vaughan, your kitchen remodel is ensured to go smooth, and your journey with us will be memorable.
Get ready to enjoy a quick and effortless contracting experience with some of the best experts in the kitchen remodeling industry!
You're Getting More Than A Kitchen Renovation
Besides a premium kitchen remodel, you'll also get:
Get Your Premium Kitchen Renovation In Vaughan
Your kitchen is the heart and soul of your home. It's the room where you gather your family for a warm dinner, where you have fun with a board game, or where you bond over a long night talk.
But for these to happen, your kitchen needs to be welcoming and comfortable for everyone in your family.
At Ace Bath, our premium kitchen renovation ensures you transform your space into the perfect environment for you and your family. You can upgrade this room's comfort and boost its functionality with a quick and effortless process. 
Our customers love their premium kitchen renovations in Vaughan, and you can too!

Homeowners Love Their New Kitchens In Vaughan
Did a great job remodeling our kitchen.
They dealt with issues promptly and have a good customer service.
Highly recommended!
Very satisfied with their work. 
They were quick and excellent communication throughout the project, and the work they did is beautiful. 
I would recommend them to everyone 10/10.
Ideas For Your Upcoming Kitchen Renovation In Vaughan
Get a taste of our work and see what your kitchen can look like! Here are some ideas for your upcoming kitchen renovation in Vaughan!
Type Of Upgrades And Materials
Kitchens are the most extensive home improvement projects in terms of upgrades and materials. It's a large room with endless ways to upgrade its comfort.
Picking between so many options can be stressful and overwhelming. Because of that, our experts will help you through the material selection process to help you make the best choice for your home.
At our in-house visit, you'll discover all available options. Below are the most common kitchen upgrades:
Most kitchen renovations in Vaughan will include new cabinetry. There are three types of cabinets:
According to KCMA, the best ROI comes from semi-custom cabinets.
The flooring in your kitchen plays a huge part in how functional and aesthetic this room is. Flooring can tie everything together and create a smooth flow from area to area.
Porcelain or ceramic tile flooring are homeowners top choices. Hardwood floors are also a viable option, but they're not always suited for a humid environment like a kitchen of a bath.
Luxury vinyl plank flooring is another option that starts gaining ground in the home improvement industry. It's affordable, easy to install, and can resemble most other materials.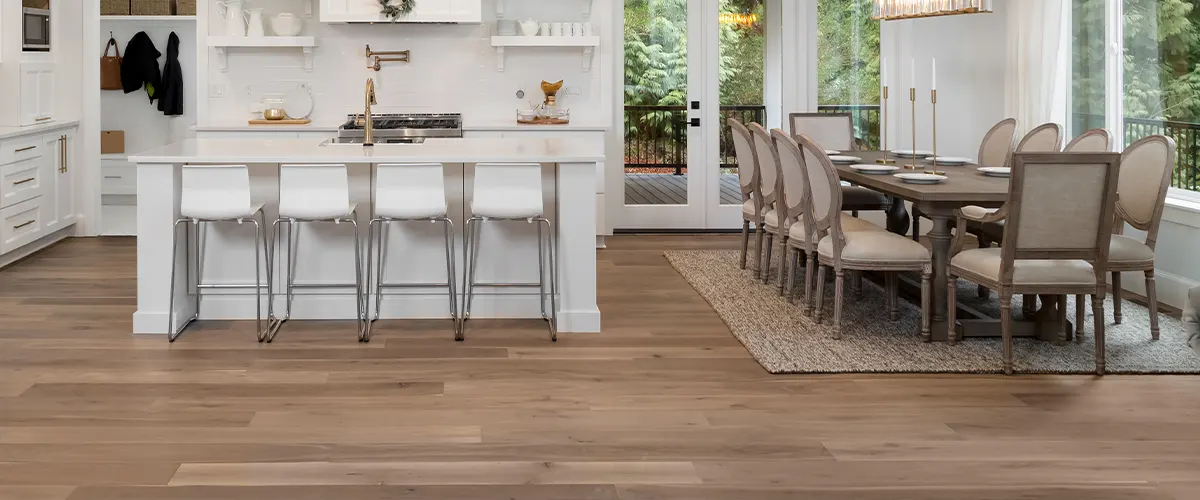 Countertops are all about efficiency and looks. You'll want yours to be easy to maintain, durable, resistant, and safe.
The best countertop material is quartz. A manufactured material that has all the pros of natural stones without many of their downsides. Quartz is durable, resistant to chips, mold, and mildew, and because of its smooth surface, quartz is super easy to maintain.
Other viable options for countertops are granite or other natural stones like soap stone or marble.
Laminate makes a poor countertop in a room that sees a lot of spills, but a small piece of a butcher block countertop will work great as a cutting board.
Sinks need to be easy to use and offer a great deal of flexibility. There are many styles of sinks available, but the most popular options in a kitchen are the undermount sink and the drop-in sink.
A Process With You At Its Center
Start your kitchen renovation in Vaughan with a process that puts zero pressure on you and your family.
We aim to minimize the stress and anxieties of remodeling jobs, so you can have a smooth and pleasant journey.
Get in touch with us, and let's discuss your project!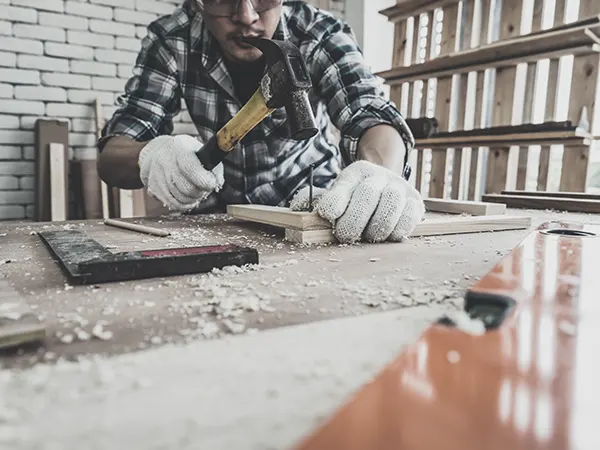 Watch us transform your home and be in full control of everything!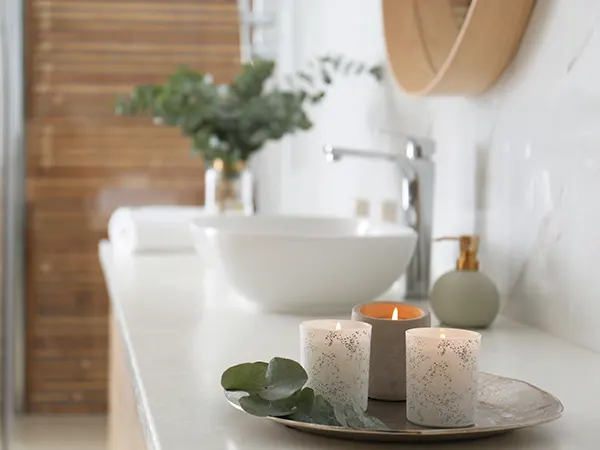 Plan your next family gathering. Your kitchen is ready!
Kitchen Renovation In Vaughan: A Case Study
This average kitchen renovation in Vaughan was a 120 square feet space where our customer wanted to uplift the entire room with the most popular upgrades.
The project included:
We quoted this kitchen renovation in Vaughan at $30k. The kitchen cabinets came in at $10k.
Frequently Asked Questions
Your kitchen renovation cost depends on many things, including the kitchen's size, the materials, features, and upgrades you want.
For a kitchen renovation in Vaughan the price range falls somewhere around $30k. For a high-end remodel, expect to pay around $60k to $70k, and for a low-end remodel around $20k
You'll get an accurate pricing estimate at our in-house visit, so you'll know exactly how much to budget. Our experts will bring the most cost-effective solutions for your home so you can rest assured your money is well-invested.
We allocate two weeks for a small kitchen renovation, considering there's no obstacle in our way, like demolishing or redesigning a layout.
Our average remodels take around a month, while upscale renovations of large kitchens take up to two months.
After your consultation you'll get a clear timeline of how your project will unfold.
Ace Bath's crew is led by Nam, the owner of Ace Bath. Nam has a degree in renovations and loves seeing his customers fall in love with their kitchens again.
We're a team of licensed electricians, plumbers, and gas technicians ready to deliver the industry's highest standards. Learn more about us here!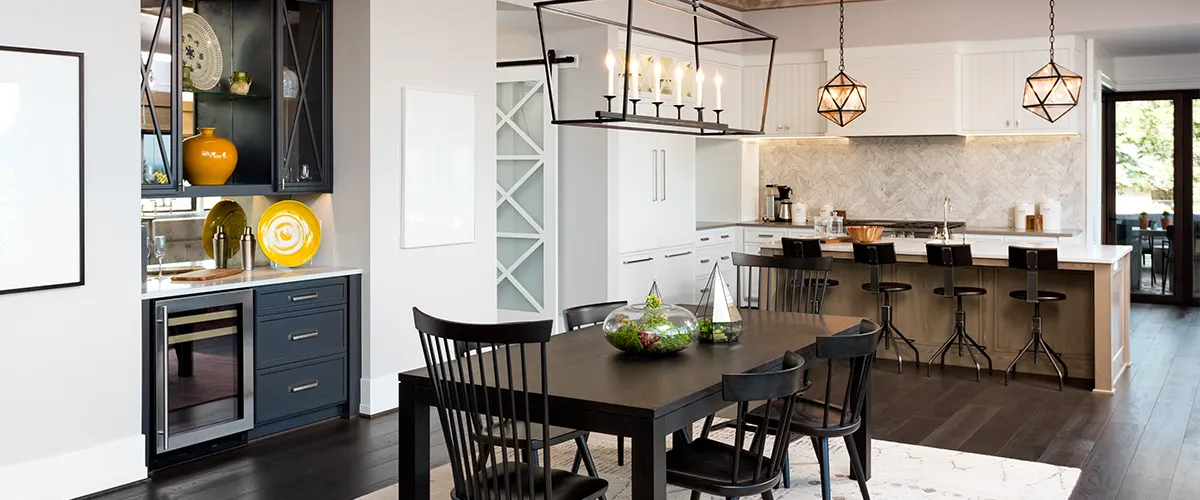 Boost Your Home's Value With The Best Kitchen Renovation In Vaughan
No matter the reason you're renovating, your life will get much better with a new kitchen.
Many of our customers upgrade their kitchens to boost the value of their homes. And a kitchen renovation has a great ROI when you're decided to move on and sell the property.
But even if you're not planning to move, a new kitchen brings a higher comfort, a more welcoming space, and an increased functionality.
With Ace Bath's premium kitchen remodel, we strive to offer you the best contracting experience there is!
Take The Final Step Toward A Well-Deserved Upgrade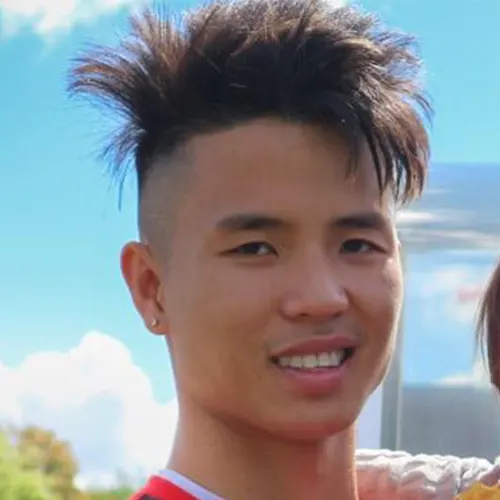 Request a free quote by clicking the button below. Or talk directly to Nam, the owner of Ace Bath, at (647) 459-7374 to kick-start your project.
We'll make sure your kitchen renovation in Mississauga turns exactly how you dreamed of!