Looking to get a kitchen renovation in Mississauga? You just found the company that has the best solutions for your particular needs and project.
Ace Bath is Mississauga's local kitchen renovator with years of experience in giving homeowners like yourself a kitchen they can be proud of.
You'll receive a dedicated team that strives to make your renovation an effortless and quick project – a memorable experience with the best kitchen remodelers in Mississauga.
With Ace Bath, you're getting more than an aced kitchen renovation project!
A Renovation That Keeps Giving
Besides a premium kitchen remodel, you'll also get:
Your Premium Kitchen Renovation In Mississauga
Renovations can be stressful and can become a nightmare to finish. We realized this soon enough to transform our process into a simple and quick journey for you.
Our goal is to minimize the stress and anxieties that renovations can bring. You'll get our constant guidance and walkthroughs so you'll be on top of things at every step of the way.
The craftsmen you'll receive in your home are licensed, insured, and talented professionals that will ensure your renovation goes smoothly from start to finish.
Your needs and preferences are Ace Bath's core values. We adapt to every project you have for us to ensure your end-product is how you envisioned it.
Homeowners Love Their New Kitchens In Mississauga
We were very pleased with Ace Bath for our kitchen renovation as well as painting throughout the whole house and flooring installation including basement flooring.
Nam managed the project with excellence. The project started on time and ended as planned. The trades workers did a great job. They paid attention to details.
We were very satisfied with the workmanship. The final product was amazing.
We greatly recommend Nam.
They came, they saw and they conquered. 
After a two year search and dealing with 6 different companies we were very frustrated and nearly gave up. 
A good friend introduced us to Ace Bath. From the minute they walked through the door, we felt comfortable and confident they were the right one. 
We were fortunate to have Nam on the job. He is highly skilled, very professional and has a winning personality. The job was completed on time, on budget and surpassed my expectations. 
We are thrilled to bits and highly recommend Ace Bath!
Ideas For Your Upcoming Kitchen Renovation In Mississauga
Get some ideas for your upcoming kitchen renovation in Mississauga! 
Discover how some of our projects turned out and what other homeowners choose for their homes!
Type Of Upgrades And Materials
Kitchen renovations are some of the most extensive projects, with hundreds of upgrades and materials available.
Choosing between so many great features can be an overwhelming task, which is why our experts will help you pick the best solution for your particular situation.
Let's see some common kitchen upgrades and materials.
Kitchen cabinets are the most popular upgrade homeowners get for their kitchen renovation.
These can be:
According to KCMA, the best ROI comes from semi-custom cabinets.
Old, squeaky hardwood floors become less and less common in both kitchens and baths. The reason is simple, humid spaces like these will damage them, so wood floors become inefficient.
A great alternative is luxury vinyl planks or tiles. Porcelain or ceramic tile is also a good option but they'll make your kitchen feel less warm.
However, if you want to keep your hardwood floor, you can always refinish it to bring it back to its former glory.
Countertops can become the focal point in any kitchen renovation. Besides, new cabinets most often require new countertops as well, especially if you want them to match the new design.
A granite or quartz counter are some of the most popular options homeowners in Mississauga go for. Quartz is a manufactured stone with great strength and durability, perfect for most households. It's a little bit more expensive than granite, but probably the best choice for countertops.
Soapstone or marble are more upscale options that uplift the look and vibe of your kitchen. However, both of these materials are less resistant than quartz, so not as functional.
Avoid laminate counters at all cost, as they require constant maintenance, they're some of the least durable counter materials, and they have a rather cheap look.
Sinks can quickly become a focal point in a new kitchen, but they also need to be highly functional and easy to use.
The most popular styles that are easily matched with any design are the drop-in sinks and the undermount sinks.
Both are highly functional, and the only difference is their look. Undermount sinks offer a more upscale look, are more expensive, and require more maintenance, while drop-in sinks are easier to clean and more affordable. Their look will not impress, though.
A Quick And Simple Kitchen Renovation Process
Make your kitchen renovation in Mississauga 10x easier with a simple and quick process!
Contact us via our form or by phone, and let's discuss your project!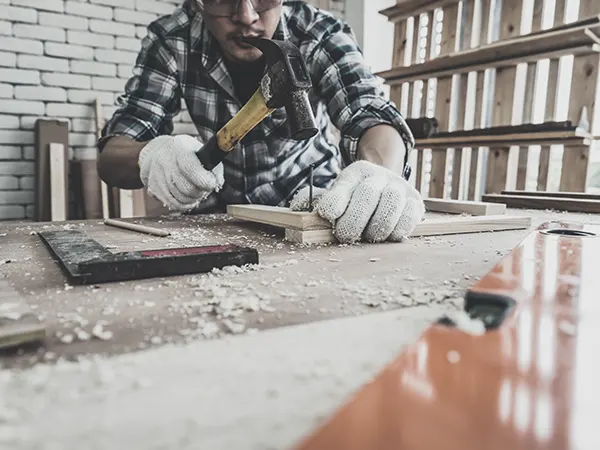 We begin renovating your kitchen and keep you in the loop at all times.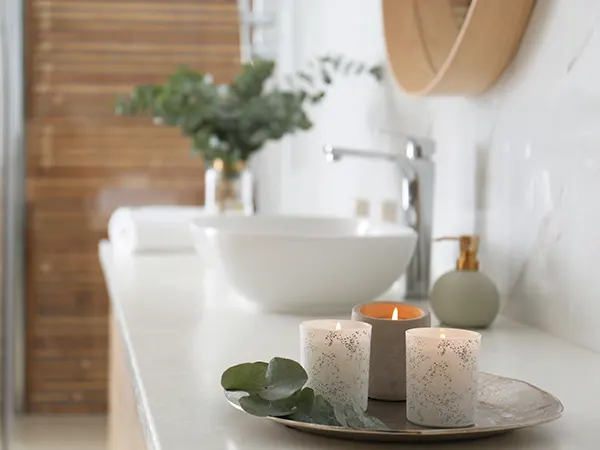 We'll have our final walkthrough and then you can enjoy your new kitchen!
Kitchen Renovation In Mississauga: A Case Study
This kitchen renovation in Mississauga was a 200 square foot space where the main upgrade was the new cabinetry. Our customer wanted a full renovation where everything ties together to create a comfortable and beautiful room.
This 200 ft² kitchen Included:
We quoted this kitchen renovation at $45k. The quartz countertop was $10k.
Frequently Asked Questions
Your renovation cost depends on the size of the kitchen and the materials you want.
For a kitchen renovation in Mississauga the price range falls somewhere around $30k. For a high-end remodel, expect to pay around $60k to $70k, and for a low-end remodel around $20k
Our experts will ensure you're getting the most value for your money, and we'll get you the most cost-effective solutions for your particular situation.
We allocate about two weeks for a small kitchen renovation, but our average remodels take around a month. High-end kitchen renovations take up to two months.
After our on-site consultation, you'll get a clear timeline of how your project will unfold. You'll be on top of everything and you'll know exactly what changes, and when.
Ace Bath's dedicated crew is led by Nam, the owner of Ace Bath.
We're licensed electricians, plumbers, and gas technicians ready to deliver the industry's highest standards.
You can find more about what drives right here.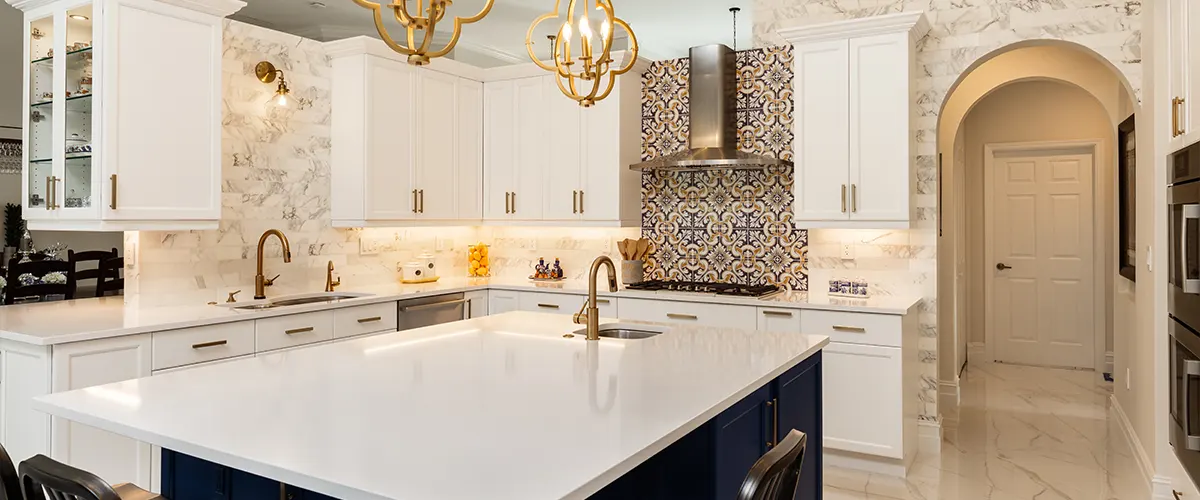 Uplift The Functionality And Vibe Of Your Kitchen
Your kitchen is where all family members get together over a warm meal and drink. It's the room that helps create unforgettable memories and strengthen our bonds.
Naturally, this room needs to be comfortable and set the mood of the night.
As long as everything in your kitchen is contributing to making your space flow and offer a cozy atmosphere, you're ensured a memorable evening.
And Ace Bath can help you achieve that with your kitchen renovation in Mississauga!
You'll get:
Get Your Well-Deserved Upgrade Today!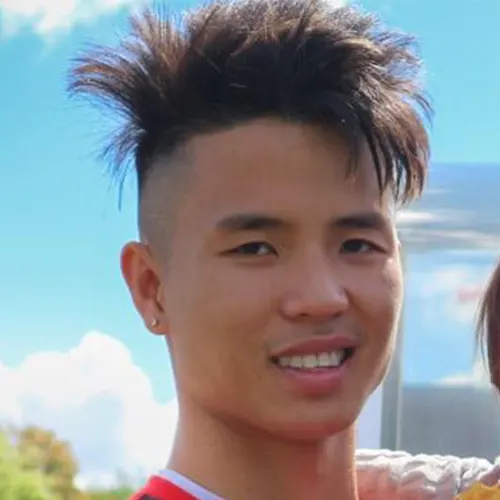 Request a free quote by clicking the button below. Or talk directly to Nam, the owner of Ace Bath, at (647) 459-7374 to kick-start your project.
We'll make sure your kitchen renovation in Mississauga turns exactly how you dreamed of!