If you're looking for the best kitchen renovation company in Brampton, you're in the right place!
Ace Bath is your local kitchen renovator with years of experience in providing the best craftsmanship in Brampton. We focus on understanding your underlying needs and ensuring your renovation project is a smooth and pleasant journey.
With Ace Bath, you're getting more than an aced renovation project!
A Kitchen That Comes With Extra Perks
Besides a premium kitchen remodel, you'll also get:
Your Premium Kitchen Renovation In Brampton
Kitchens are by far one of the most crucial rooms in any home. These spaces need to be fully functional but also provide a great deal of comfort. They need to be welcoming, warm, and cozy.
But to make that happen, you'll need the right people on the job.
For over five years, Ace Bath has been providing the best craftsmanship and the most pleasant experiences to homeowners in Brampton wanting to uplift their homes.
We're experts in acing every renovation project we work on, and our goal is to transform your space into the kitchen you've always dreamed of.
Brampton Homeowners Love Their New Kitchens
We were very pleased with Ace Bath for our kitchen renovation as well as painting throughout the whole house and flooring installation including basement flooring.
Nam managed the project with excellence. The project started on time and ended as planned. The trades workers did a great job. They paid attention to details.
We were very satisfied with the workmanship. The final product was amazing.
We greatly recommend Nam.
They came, they saw and they conquered. 
After a two year search and dealing with 6 different companies we were very frustrated and nearly gave up. 
A good friend introduced us to Ace Bath. From the minute they walked through the door, we felt comfortable and confident they were the right one. 
We were fortunate to have Nam on the job. He is highly skilled, very professional and has a winning personality. The job was completed on time, on budget and surpassed my expectations. 
We are thrilled to bits and highly recommend Ace Bath!
Get A Taste Of What Your Bath Can Look Like
Get some inspiration for your upcoming kitchen renovation in Brampton! Find out how some of our projects turn out and what other homeowners choose for their homes!
Type Of Upgrades And Materials
Kitchen renovations are some of the most extensive projects, and their ROI will greatly depend on your choice of materials.
When it comes to upgrades and materials, the list is endless. And because we know deciding between so many options can be overwhelming, our experts will guide you through all your options.
Let's see some common kitchen upgrades and materials.
New cabinets are the most common upgrade in most kitchen renovation projects. They improve the functionality of the space but can also set the vibe and create a more welcoming space.
Cabinets can be stock cabinets (cabinets from Ikea, Home Depot, etc.), semi-custom cabinets, and custom cabinets.
According to KCMA, the best ROI comes from semi-custom cabinets. Like stock cabinets, these are cabinets from home improvement stores. The only difference is that you can adjust their dimensions and finishes.
The best materials for cabinets are plywood boxes and medium-density fiberboard for faces.
Many of our kitchen renovations also include new flooring.
Many homeowners decide to replace an old, squeaky hardwood floor with luxury vinyl planks or tiles. Porcelain or ceramic tile is also a good option but they'll make your kitchen feel less warm.
There's also the option of refinishing your hardwood floor or replacing it with a newer hardwood.
If you're planning to upgrade the cabinetry, you'll most likely want to change your countertops as well.
Many of our projects include replacing an old laminate counter with a granite or quartz counter. Quartz is a manufactured stone with great strength and durability, perfect for most households.
If you want something more upscale, soapstone or marble are great options that uplift the look of your kitchen. However, both of these materials are more fragile, so they might not be the best option for crowded kitchens with a lot of cooking going on.
Sinks can often be the focal point in a kitchen, depending on the style you're going for.
The most common styles that will match most kitchen layouts are the drop-in sink, where the sink lips are placed on the counter, and the undermount sinks, where the sink is flush with the counter.
Both are highly functional, and the only difference is their look. Undermount sinks, however, are easier to clean and offer a more upscale feel to your kitchen.
The Easiest Way To Get A Kitchen Renovation
A simple and fast process that makes renovating 10x easier!
Get in touch with us, and let's discuss your project!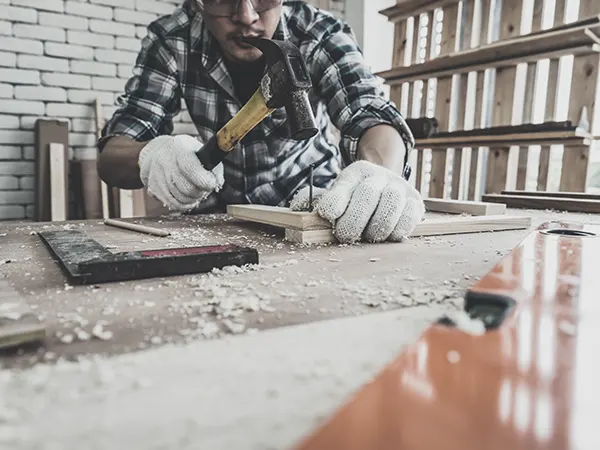 We start upgrading your space while you're in full control.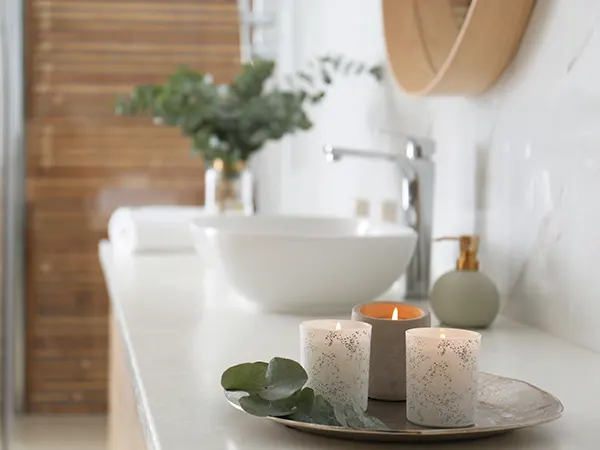 Plan your next family gathering because your new kitchen is ready!
Kitchen Renovation In Brampton: A Case Study
This kitchen renovation in Brampton was one of our favorite projects. Our customer wanted a full renovation where the hardwood cabinets would be the room's main attraction.
This 400 ft² kitchen Included:
We quoted this kitchen renovation in Brampton at $60k. The custom hardwood cabinets alone cost $25k.
Frequently Asked Questions
Your renovation cost depends on the size of the kitchen and the materials you want.
For a kitchen renovation in Brampton, the price range falls somewhere around $30k. An average renovation is priced between $40 and $50k, and a high-end one is over $70k.
Our experts will ensure you're getting the most value for your money, and we'll get you the most cost-effective solutions for your particular situation.
A small kitchen renovation takes about two weeks, while an average kitchen remodel takes around a month to complete. High-end kitchen renovation may take up to 2 months.
After our on-site consultation, you'll get a clear schedule of how every step of your project will unfold. You'll be on top of everything that happens in your home, knowing what to expect right away.
Ace Bath's dedicated crew is led by Nam, the owner of Ace Bath.
We're licensed electricians, plumbers, and gas technicians ready to deliver the industry's highest standards.
You can find more information about Ace Bath and what drives us right here.
Get A Kitchen That's Truly Yours
The kitchen is where many memories take shape and where you get to spend more time with your loved ones. It's the perfect environment to bond and connect to a deeper level.
But for that to happen, you need to feel comfortable. You need to feel at home and in a place that's yours.
That's why you have to make your kitchen truly yours. We want to make it easy for you, so you'll also get:
Uplift Your Kitchen's Comfort And Vibe Today!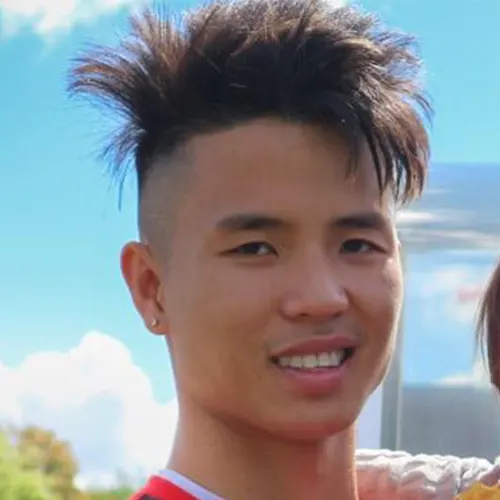 Talk with Nam, the owner of Ace Bath, today! Request a free quote or call us at (647) 459-7374 to discuss your project. We'll make sure your kitchen renovation in Brampton turns out exactly how you dreamed of!