If you're planning on adding flooring radiant heat to your bathroom, there are a few things you need to know. In this blog post, we'll cover everything from what type of flooring is best for radiant heat to how to install it.
By the end, you'll be armed with all the information you need to make your bathroom warm and welcoming all winter long.
Let's get started!
1. What is flooring radiant heat and how does it work
Radiant heat is a type of heat that is generated by hot objects and transmitted through the air or other substances by radiation. In the context of flooring, radiant heat refers to a system in which heat is emitted from the floor to keep you warm.
There are a few different ways to create radiant floor heat in a bathroom. The most common is to use hydronic radiant floor heating, which circulates hot water through pipes in the floor. Electric radiant floor heating is another option, which uses electric coils to generate heat.
What type of flooring is best for radiant heat?
The best type of flooring for radiant heat is one that will conduct heat well. This includes porcelain tile, stone, and concrete.
Laminate and hardwood are also good options, but they may not be as efficient at transferring heat as other types of flooring.
2. The benefits of using flooring radiant heat in your bathroom
Here are some of the benefits of a radiant floor heating system:
3. How to install flooring radiant heat in your bathroom
Installing radiant heating in a bathroom it's not so easy, but if you want to do it yourself here are the steps you should follow:
First, determine where the heating pipes will go. They should be placed in a grid pattern on the floor, with about 12 inches of space between them.
Once you've marked off where the pipes will go, you can start drilling holes in the floor. The holes should be about 2 inches in diameter and should be placed in the center of each tile or stone.
The next step is to install the heating pipes. You can do this yourself, or you can hire a professional to do it for you.
Once the pipes are installed, you can start connecting them to the thermostat and the boiler.
The final step is to install the flooring. Be sure to use a tile adhesive or mortar that is compatible with radiant heat.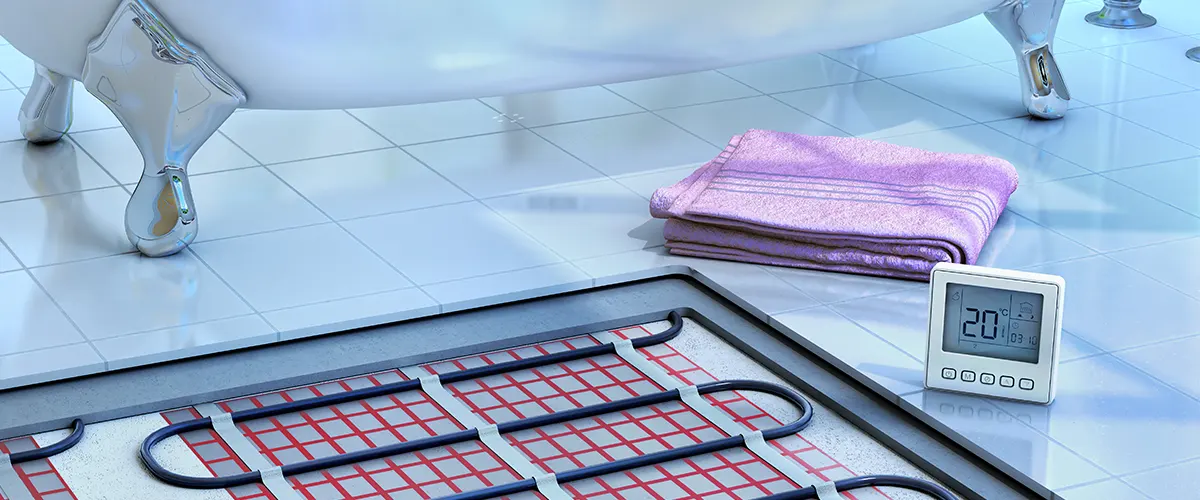 How do I use radiant heat in my bathroom?
Once your radiant heat system is installed, you can start using it! The best way to do this is to set the thermostat to a comfortable temperature and then leave it alone.
The radiant heat will do its job of keeping your bathroom warm without you having to do anything.
If you have any questions about using the floor heating system in your bathroom, be sure to consult us anytime you want.
4. Maintenance tips for radiant floor heating in your bathroom
Radiant floor heating systems require some regular maintenance to keep them in good condition. Here are a few tips to help you keep your bathroom warm and inviting all winter long: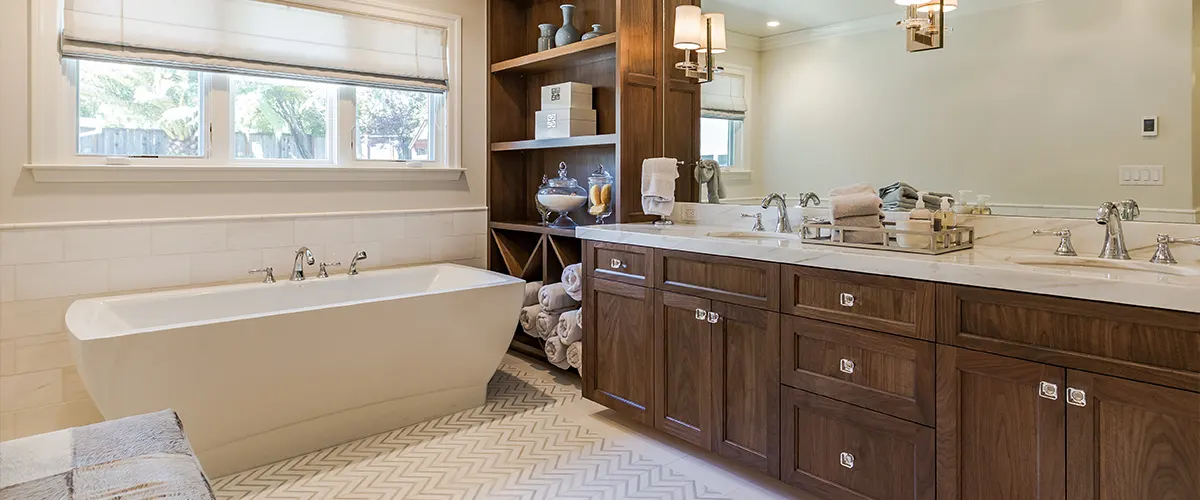 5. FAQs about flooring radiant heat for bathrooms
Radiant heat is a great way to keep your bathroom warm and comfortable all winter long. It's also an efficient way to save money on your heating bills.
If you're thinking about installing radiant heat in your bathroom, be sure to consult us for more information. We can help you choose the best type of flooring for your needs and guide you through the installation process. Thanks for reading!