Concrete countertops are rapidly growing in popularity for homeowners that want a different countertop. These bring a unique, cold, and industrial vibe to any space, making them ideal if you're looking to give your remodel a contemporary or futuristic style.
But there's much more to concrete countertops than style. The way they're manufactured will play a big role in their cost, matching this counter material with the rest of your kitchen can prove to be a challenge, and their properties might not fully satisfy your needs.
In this article you'll discover everything you need to know about concrete countertops before you make a decision regarding your counter material.
Let's begin!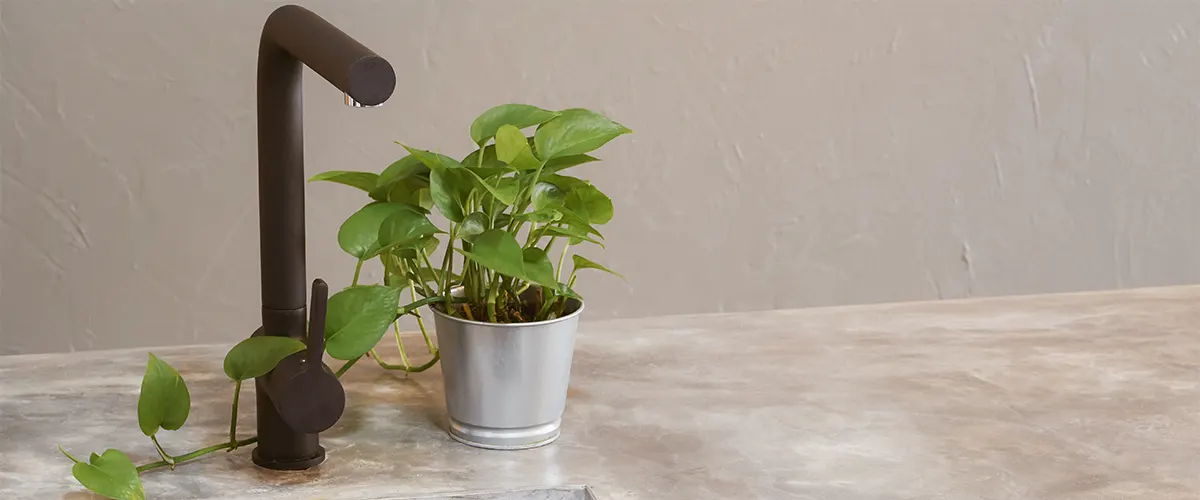 How Are Concrete Countertops Made
Concrete countertops are made through a process of casting. This means that a mold is created for the counters, and concrete is poured into it. Once the concrete has set, the mold can be removed and the countertop is finished.
This manufacturing process allows for a lot of creativity in terms of design. You can create any shape or pattern you want with concrete countertops, which is why they're so popular among homeowners looking for something unique.
However, there are some limitations and important considerations you'll want to keep in mind when working with this countertop.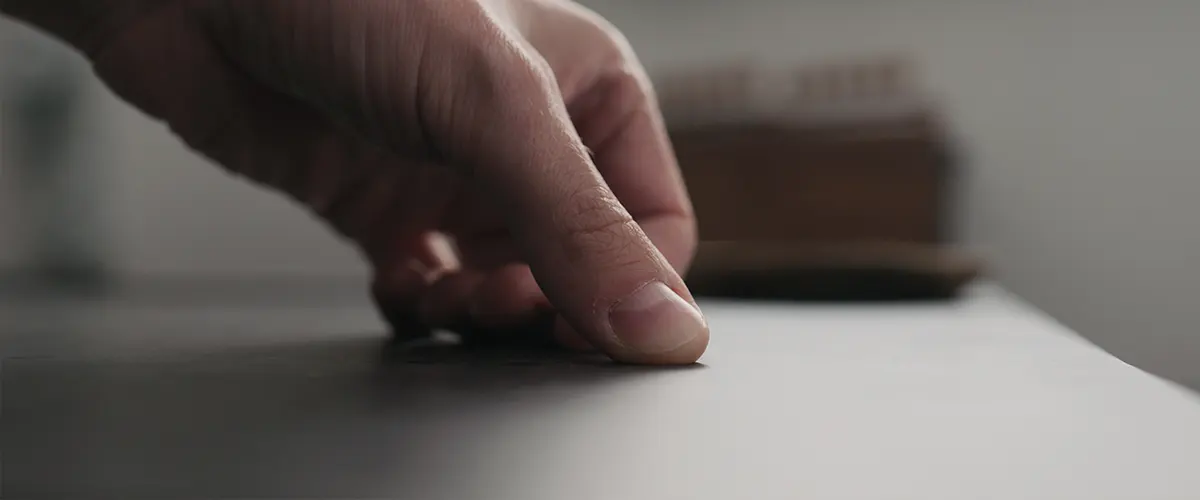 How To Match Concrete Countertops With The Rest Of Your Kitchen
Concrete countertops are a popular choice for people who want a different look in their kitchen.
They have a cold and industrial vibe, which can be great if you want to give your kitchen a contemporary or futuristic style. However, matching concrete countertops with most kitchen designs will be a challenge, as these can quickly become a focal point in any space.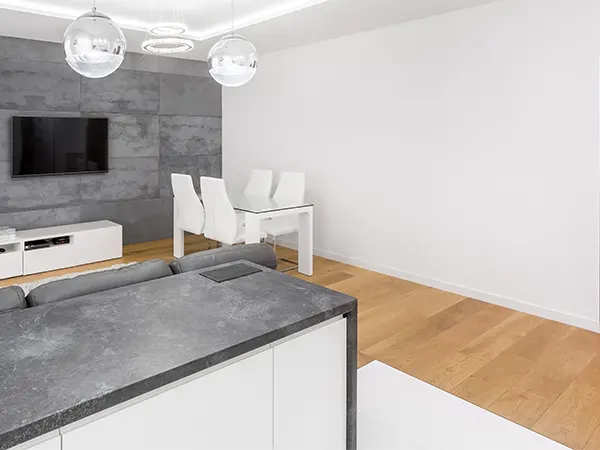 To create a strong contract, you can match concrete with some beautiful wood cabinets, wood flooring, or other wood features. 
Together with concrete counters, butcher block countertops instead of cutting boards will look great!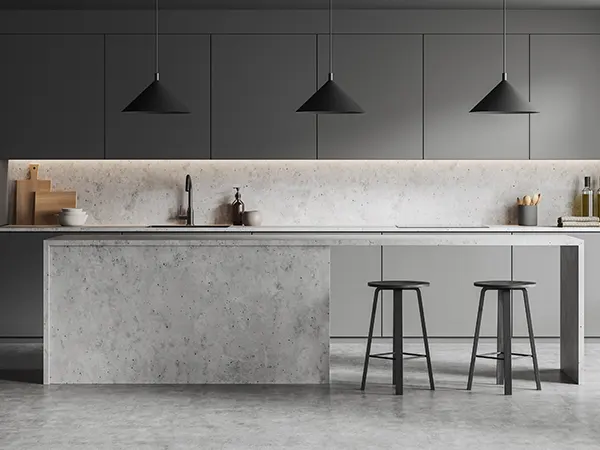 To complement the countertops, you'll want to choose modern features and cold colors that go well with the concrete slab. 
Slab cabinet doors, gadgets, black fixtures and hardware, and a tile floor would work well with a concrete counter.
The Cost Of Concrete Countertops
Just like other materials, the cost of concrete countertops can vary greatly depending on the size, shape, and design of the countertop. However, on average you can expect to pay around $60 per square foot for a custom concrete countertop.
This price may vary depending on the region you live in and the quality of the concrete you choose. If you're looking for a high-end countertop with intricate designs or custom finishes, you can expect to pay much more.
The cost will also depend on the contractor building you the countertops.
Concrete Countertops Pros And Cons
Now that you know everything about concrete countertops, it's important to weigh the pros and cons before making a final decision. Here are some of the most important considerations: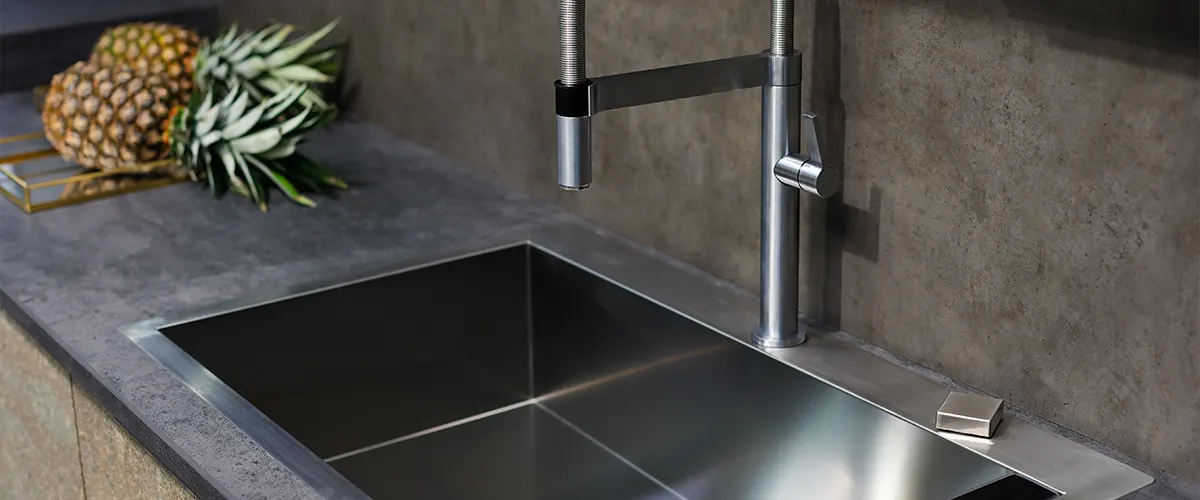 Concrete Countertops Properties
Let's look at some of the most important properties of a concrete countertop that will affect the way it works in your kitchen.
Because of its porous surface, concrete is really difficult to clean, and can collect a lot of food debris and develop bacteria. Besides, water can infiltrate in the concrete, weakening it.
The good part is that with the right finish, all these problems will disappear and your concrete counter will function just as good as a quartz counter.
Concrete is an extremely durable and strong material when its composition is right and if it was poured properly. With the wrong process, this material can suffer greatly and it can chip very easily, even when finished.
If the pouring process is done right, you can expect your concrete countertop to stand the test of time and be one of the most reliable counters you ever had.
Resistance comes mainly from the type of finish you'll select. Unfinished concrete has low resistance to bacteria and mildew. Besides, it can stain quickly and removing the stain will be nearly impossible without sanding the counter.
Different finishes can boost the resistance of a concrete slab, making it better suited for a kitchen countertop.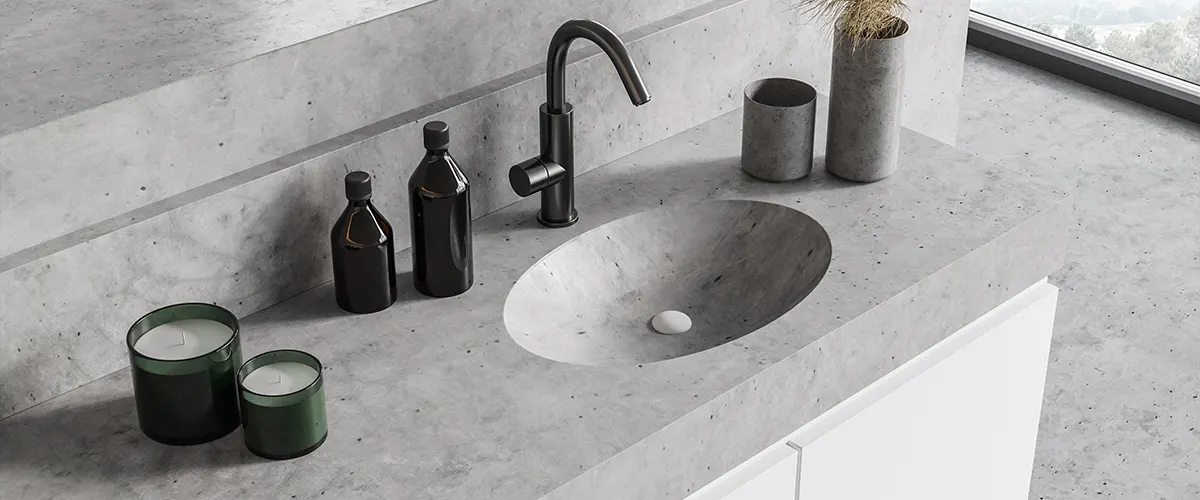 So, Is A Concrete Countertop The Right Choice For Your New Kitchen?
The decision is up to you and your designer.
Here at Ace Bath, we offer our honest and professional advice to all our customers. When used in the right type of kitchen, these counters can create a really beautiful and unique look that'll leave all your guests speechless.
When used wrong, it can break the vibe of your space and create a major flow issue in your kitchen's design.
If you're not sure whether concrete countertops are the right choice for your kitchen remodel, give us a ring and we'll guide you through some of the best options that'll really uplift your space. As a rule of thumb, quartz is a premium material used for counters, and it'll easily match with all kitchen styles and layouts.
Check out NKBA website to discover what are some countertops trends that are worth a shot.
Other Countertop Materials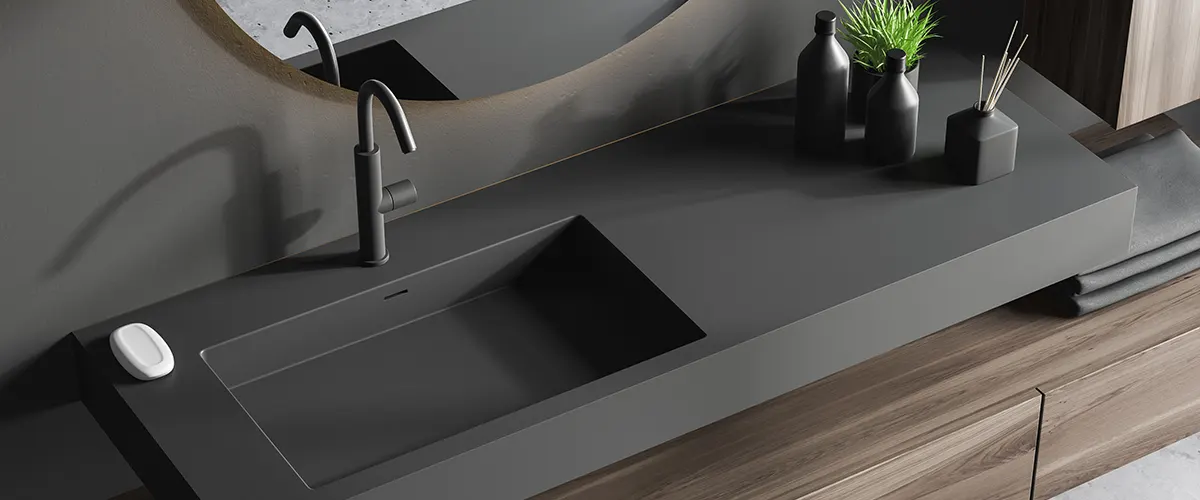 Concrete countertops are tricky to use and get them to their full potential. If you've decided you want to use this material in your new kitchen space, our recommendation is to hire a professional that knows how to create these counters.
Here at Ace Bath, we offer professional kitchen renovation and bathroom renovation services in Brampton, Mississauga, Halton Hills, and surrounding areas. We focus on a simple and intuitive process that helps you get your dream remodel without the stress and anxieties of doing home improvements.
Our goal is to raise the remodeling industry standards in the Greater Toronto Area so you can get your well-deserved home upgrades in the best way possible.
Call us today at (647) 459-7374 and let's discuss your upcoming project, or request a free quote and we'll get back to you for a consultation.