When it comes to renovating your bathroom, one of the most critical decisions is what type of tile to use. There are endless choices out there; how do you know where to start?
This blog post will guide you through the process of choosing bathroom tiles. We'll discuss some factors to consider when making your decision, and we'll provide some tips for finding the perfect tile bathroom for your home. Let's get started!
Tile bathrooms are just beautiful. From the smooth tile walls to the deep tile tubs, tile bathrooms are the type of upgrade that every homeowner would love to have in their house. Not only do different shapes do wonders for your look, but they're also usually gentler on the cleaning front because most companies don't mess around when it comes to making stain protectant and mildew resistant products for use on the surfaces.

And with so many lovely colors and designs available, there is no shortage of looks you can choose. There's not much more we can say about tile bathrooms – except that you should consider using tile for your next bathroom renovation project and turn it into the focal point of your home!
You should be aware of a few different types when it comes to the tile bathroom. Here are some of the most popular choices:
Ceramic tile is one of the most famous types of tile, and it's easy to see why. It's durable, water-resistant, and available in various colors and styles. It's also one of the more affordable tile options.
Porcelain tile is similar to ceramic tile, but it's made from higher-quality materials that make it more challenging and resistant to staining. It is also available in various colors and styles, making it a popular choice for bathroom renovations.
Natural stone tile is a durable tile option available in many different colors. It's also one of the more expensive options, but it does offer some unique features like heat and sound insulation for your bathroom.
Glass tile is another popular choice for bathroom renovations because it offers an eye-catching look that can be used to create a unique tile floor or tile wall.
If you're looking for a tile that will make a statement, then marble tile is a great choice. It is a luxurious option that is perfect for a small bathroom.
It's available in a range of colors, and it adds a touch of elegance that is sure to impress guests.
There are a few things to consider regarding tile size and shape. Firstly, think about the size of the bathroom. You'll need to choose smaller tiles for your shower stall not to overwhelm the space if it's small. Conversely, if your bathroom is large, you can be adventurous with choices.
As well as considering the size of the room, it would be best if you also thought about the shape of the room. If it's a square or rectangular room, you can choose any subway tile you like. However, if your bathroom is in the form of a triangle or semi-circle, you'll need to select a texture that will fit the room's shape.
Finally, think about what style you want your bathroom to be. If you're going for a traditional look, stick with rectangular or square tiles as they need fewer grout lines. For a more modern feel, go for unusual shapes and patterns.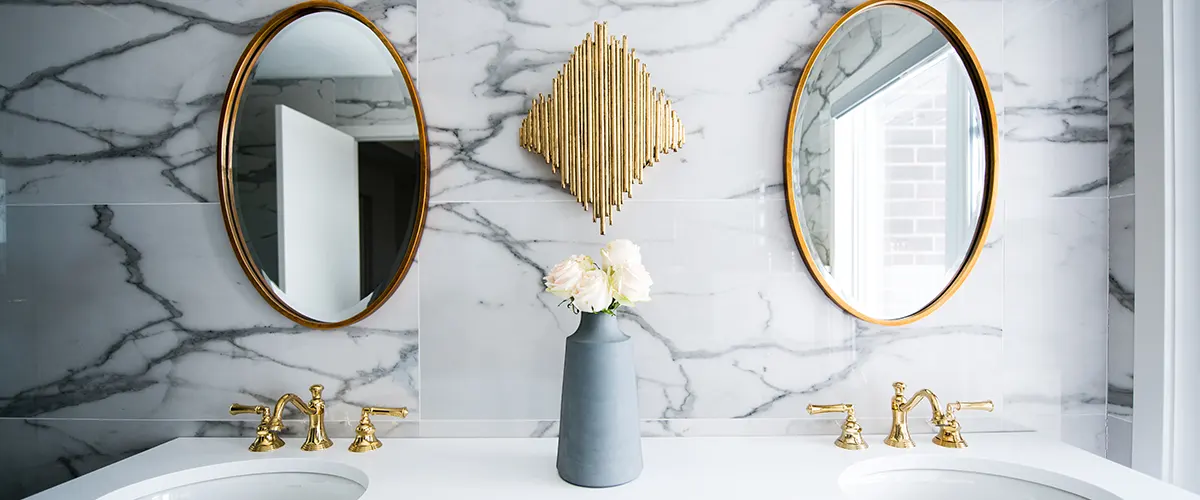 The grout is an essential part of the tile installation, and it should complement the tiles and create lines, not clash with them. Most tile installations use white grout, as it blends in well with most tile colors, but black accents can give an original look.
However, if you have a particularly bold tile color or pattern, you may want to choose a contrasting grout color to make it stand out.
If you tile your wall floor to ceiling with extensive tile, grout color selection can be significant. If the tile has a lot of natural variation in color, using white grout may make each tile look disconnected from one another and create an odd pattern. 
In this situation, choosing a contrasting or even matching grout color will help unify the tile pattern.
In a tile installation with minimal joints, you may choose white grout to help visually widen the joint and make it more noticeable. White grout is also a good choice when using tile patterns that require precise alignment as it makes any misalignment easier to see and correct, even in a small space.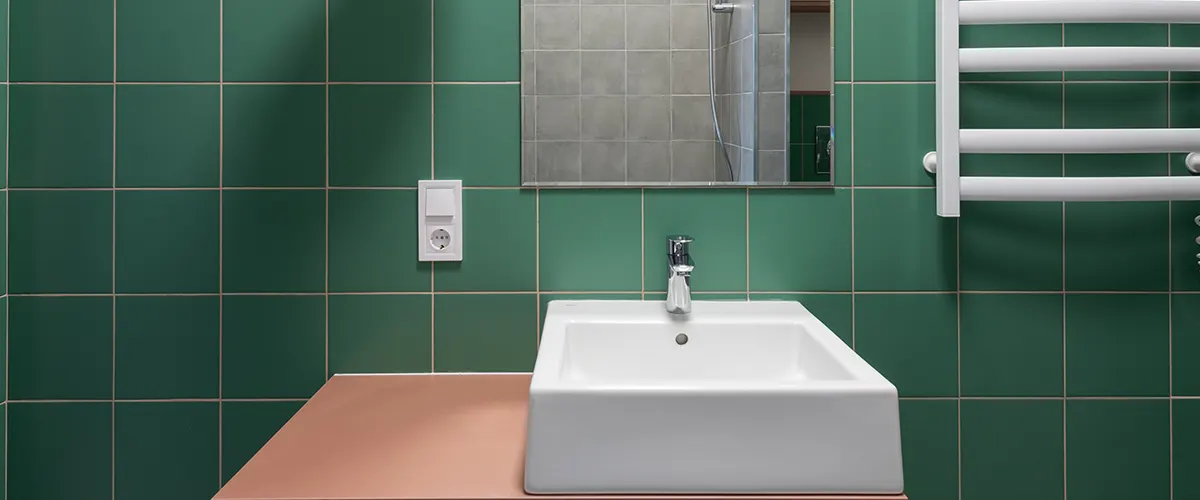 4. Tile finish for a tiny bathroom
A tile finish can create different looks in your bathroom. A matte finish is perfect for a traditional look with an old-world charm, while a glossy finish can give a more modern feel. If you want a bit of both worlds, you can choose a tile with a somewhere-in-between finish.
A tile finish is also essential for practical reasons. A glossy tile will be more challenging to clean than a matte tile, and a stone tile with a rough surface may be more prone to slipping than a smooth tile.
When choosing your bathroom tiles, consider these factors to ensure you get the look and functionality you desire.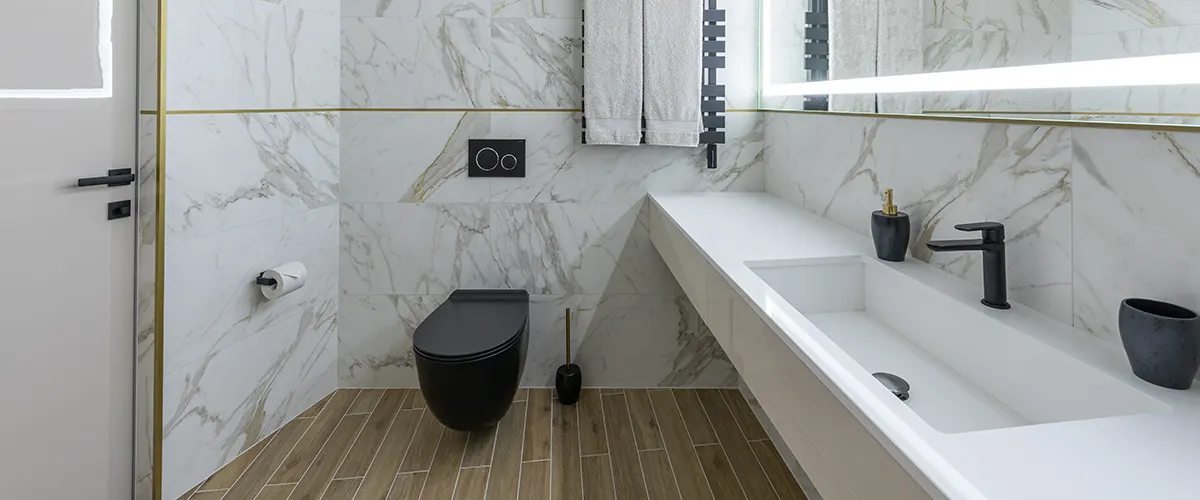 A wide range of prices makes sense, so you can find something to fit your budget. However, it is essential to remember that cheap materials may not be as durable as more expensive ones, so it is worth spending a little more on something that will last for years.
It is also worth considering your tile choice in the broader context of the renovation project. You may have found some cheap tiles, but they might not look so good once you add up the cost of all fixtures, fittings, and labor costs. Additionally, if you plan to sell your home soon after renovating, it's best to opt for something more neutral and durable.
6. What tile is best for your bathroom?
Tile is an excellent choice for bathroom floors, but it's also commonly used on the walls of bathtubs and showers. When choosing tile for your bathroom, you should consider some critical factors like:
The durability of the tile will depend on the type of tile that you choose. Ceramic and porcelain tiles are both durable options, while stone tile is a bit more fragile. Glass tile is also a weak option, so it's not the best choice for areas that may see high traffic.
Ceramic is the most resistant tile option, and porcelain tile is also a good choice for areas frequently exposed to water. Glass tile isn't always recommended for showers because it's more susceptible to cracking when exposed to moisture.
Tile comes in many different styles: ceramic, glass, stone, etc. It would be best to choose a tile that complements the rest of your bathroom's decor, creating the atmosphere you desire.
Tile installation is a process that professionals should perform. It is a difficult task, and if you install it incorrectly, it can lead to some issues.
Some of the problems from improper tile installation include water damage, tile popping out of place, and mold growth. It is best to leave tile installation to the professionals to avoid these problems. That is why it's best to hire experts to ensure a quality tile installation that lasts for years.
One of the companies that can help with your bathroom renovation and tile installation is Ace Bath. Our team of professionals has the experience and the finest craftsmanship to get the job done right from the start.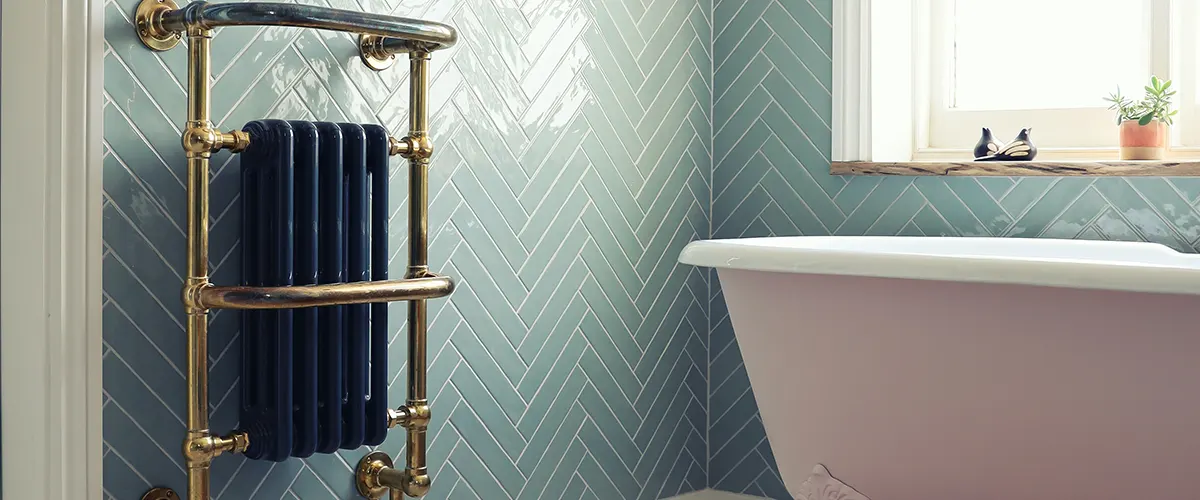 If you've been searching for a way to elevate your bathroom and make it feel like an oasis, installing the perfect tile is what you need.
Several factors go into choosing your perfect tile, and we hope this post has helped you narrow down what type of tile best suits your needs and lifestyle. Once you have selected the right product for yourself, contact us to help with installation! We look forward to working together soon!