Caulk and grout are two of the most critical details in any bathroom or kitchen renovation. Both fill in the joints between your new tiles, but each has various benefits. Using the wrong one can lead to costly mistakes down the road.
Professionals use these adhesives in various tiling projects to get an excellent long-lasting end-product. Because of their similarities, the caulk vs grout debate is ever-present in most of our remodeling projects.
The key takeaway: caulk and grout have very different uses. 
But let's find out what makes them so unique and what's best to use for each situation!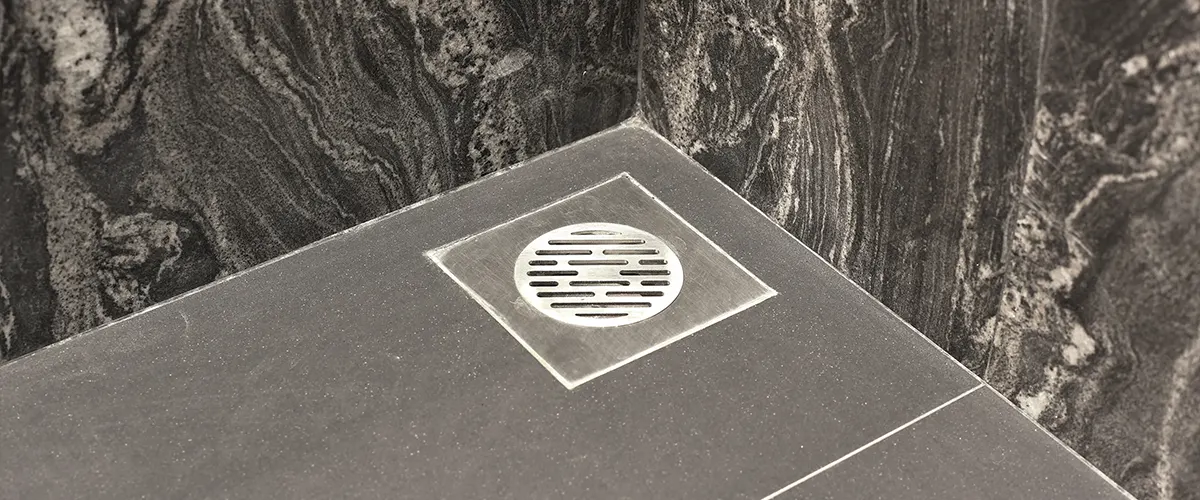 Caulk is an adhesive used to fill the joints between your new tiles and different materials, like glass. Caulk is a thick substance made of latex, silicone, or acrylic, making it flexible and resistant to minimal movement.
Sealing compounds close up gaps in buildings and other structures against water, air, dust, insects, or as a firestop component.
Putting caulk as sanded caulk or clear silicone on wet areas (like bathtubs) ensures the underneath of the tub remains dry. Constant dampness can increase mold risk, which can lead to health concerns.
In our case, caulk seals the gaps between your new tiles so water won't damage the wall behind them. It shrinks and contracts, so avoid using it for large projects. However, caulk doesn't crack like its counterpart – grout.
Caulk is a versatile product suitable for both indoor and outdoor work. Let's see where caulk works best:
Application Of Caulk Lines
To apply caulk, professionals make sure they have the right caulk gun and that the walls are clean and dry first.
But there's more to this.
Here are some tricks professionals do to get the best caulking job.
1. Clean the spout with a screw
If you're using a caulk tube already opened, I can guarantee a plug formed in the tip, and the caulk won't come out as it should. Use a screw to clean the tip, and you're good to go.
2. Tape your walls before caulking
This is super useful because it helps you control the caulk. After you've finished, smooth it out with your finger and remove the tape.
3. Push the caulk, don't pull
Try as much as possible to push the caulk into every gap. You want to fill in every little hole, so removing the caulk outwards will not work in your favor.
Although cutting at an angle works OK in some cases, a straight tip provides more control and accuracy. Ensure you don't cut too much from the tip. Start with a small 1/16 in. in diameter, and adjust it when you need to.
Just like in golf, use your upper body and legs to move the caulking gun up and down, not your wrists.
Continuing a bead after you've stopped is a hard job and can turn out ugly. If you have a long line, you have to caulk, start from one end to the middle, and then continue from the other end until the lines meet.
The main use of grout is to fill the space between your tiles once laid. Tile grout needs to compliment your tiles and look pleasing.
The Ceramic Tile Institute of America says colored grout is "commercially prepared grout consisting of a carefully graded aggregate, Portland cement, water dispersing agents, plasticizers and colorfast pigments."
Grout can be mixed with fine gravel and used on plane angles, angled seams, or wherever shower wall meets the tile flooring to ensure a solid tiling project.
Let's see when to use each main type of grout:
Application of Grout Lines
New grout must be applied after the tiles are laid in place, and the adhesive has dried. Depending on the type of adhesive you used, it can dry faster or slower, so check the advice on the package. Ensure you remove any existing grout lines.
Get a grout float to spread the mixture over the tiles. Hold the float at a 45-degree angle and work it into the joints between your tiles. Ensure you cover all joists.
Get a damp rag or sponge and clean any excess grout as you move closer to finishing up. Cleaning the remaining grout after it dries is a troublesome chore.
Once the tiling project is complete, use a grout protector spray to strengthen your grout lines and keep it clean. This is especially useful in bathrooms and kitchens where water, oil, grease, and dirt are constant issues.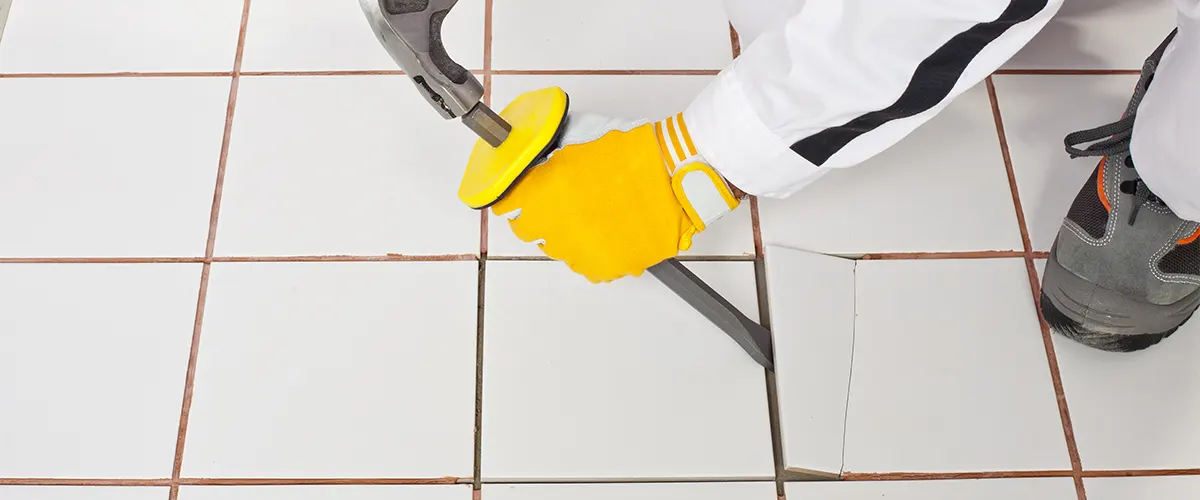 Let's settle the caulk vs grout argument and see where each is better than the other. 
Caulk is flexible, making it a great material to glue two different materials together. For example, you can use caulk to adhere tile and glass.
Grout, however, won't adhere to the surface of any material. It needs a crevice to be applied. Grout is perfect for protecting tile edges and corners from cracking or breaking because it dries firm. However, avoid scratching grout, as it might break.
Grout is the best choice for tile projects like shower walls, wall tiles, tile joints, and everywhere your tiles meet. Caulk, on the other hand, is a bit different. Caulk works great to cover large gaps and small holes, seal gaps in your shower wall, or connect two different materials on other surfaces.
The good part is that both grout and caulk come in various colors that give you the chance to match your tiles and tie everything together. Colored grouts might be a bit more expensive, but definitely worth every penny.
Be it caulk or grout, you need both, but for different reasons.
Even the smallest detail in your bathroom needs to be impressive. One such detail is the grout and caulk from your tiles, tub, or shower.
A good grout prevents tile slippage, will seal seams, won't develop stains, and is safe from mold and mildew. These two materials are crucial for a space where mold growth is always an issue.
Our experts from Ace Bath know exactly when and how to use these mixtures to create the perfect tiling project for your bathroom. We are your professional tile installers that ensure your bathroom renovation is a successful project that you are proud of.