Building permits help protect you, your home, and your loved ones by ensuring the project is structurally sound and follows every building code in your Toronto. No matter if you're building a new bathroom or renovating an existing one, you'll want to make sure the end product is safe to use for everyone in your family.
If you're planning to sell the property, a structure that's up to code will be easier to put on sale and will spend less time on the market. You'll sell it faster and you'll leave no room for negotiations.
In this 2022 guide we offer everything professionals know about building permits for bathroom renovations. You'll find when you need permits to remodel a bathroom and when you can renovate freely.
Keep reading and discover everything there is to know about building permits, when you need them, and how to obtain one!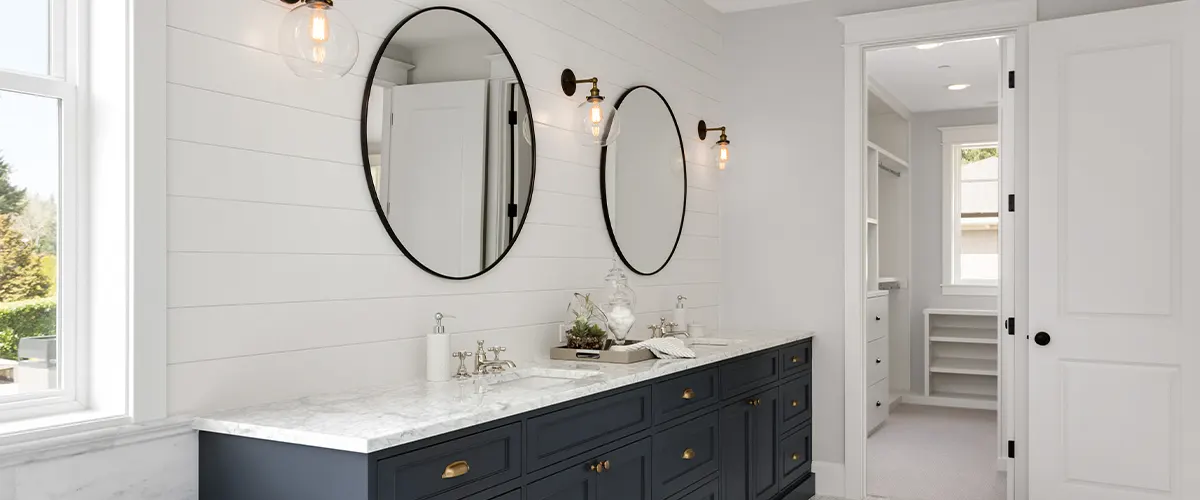 The Ontario Building Code Act
The Ontario Building Code is backed up by local municipalities and local governments. In our case, Toronto enforces these codes and makes sure homeowners and contractors oblige and respect them.
When To Apply For A Building Permit
Most big construction projects require the property owner or the contractor to apply and obtain the permit before moving on with the construction.
A permit is required when:
The Process Of Getting A Building Permit
Every home improvement project is unique and the building permit process is mostly determined by the scope of work.
Generally, it is five steps process.
1. Ensure your project complies with zoning and applicable laws
To do this, you'll need to determine building size limits, setbacks, parking, and other zones or building requirements that every city has. For Toronto specifically, you can find them here.
Tip: The City Of Toronto offers a preliminary zoning view. This service helps you find out if your project complies with the requirements still active, so you'll get the building permit processed faster.
2. Drafting the plans or hiring an expert designer
Drawings submitted to the City need to be complete and of high quality. Keep in mind that sketches are not acceptable drawings.
Here at Ace Bath we have our own designers that create the perfect plans for your bathroom renovation. You'll be in full control of the project and we'll design your dream bathroom to meet your needs and lifestyle.
3. Applying for the Building permit to the City Of Toronto.
You can submit your permit application either by email, or in person. Although the application seems simple at first sight, there are often additional types of approvals that you need for your application to be considered complete.
You can find the application guidelines here, but this is a time consuming and frustrating job that we would do for you.
Our experts have the required knowledge of constructions and know the ins and outs of the Building Codes. You'll get the building permit processed faster, and you won't have to stress over approvals, drawings, and applications.
4. Schedule inspections during and at the final of your project
You'll reach different stages of the construction where inspections are mandatory. The Toronto Building Division conducts inspections for bathroom renovations to ensure your project meets health and safety standards.
They check if the construction matches your approved permit plans and depending on the scope of work, they'll visit the site several times.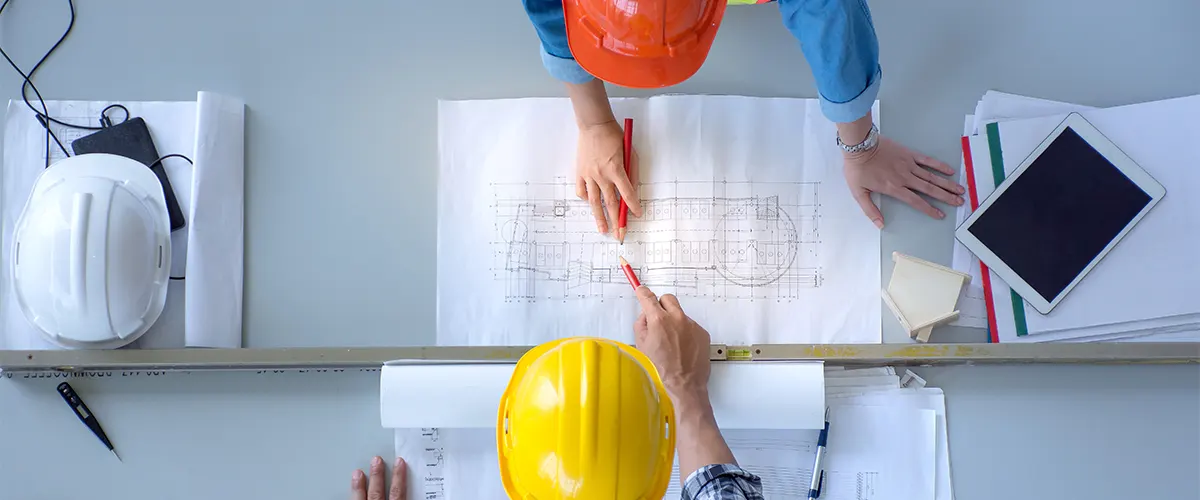 Building Permits Fee In Toronto
The fees for your building permit and for your proposal will vary depending on the type of work you're doing.
In 2022, the minimum fee was $198.59 and it is charged for all types of work. The hourly fee is $85.79 and is charged for examination and inspection activities. The permit fee is calculated using the following formula:
Permit fee = SI x A; where SI is the service index for classification of proposed work and the A stands for the floor area in squared meters of work involved.
Here are the fees active in Jan. 1, 2022 for residential occupancies in Toronto:
| Residential Occupancies | Cost |
| --- | --- |
| Each new residential unit included in an application | $52.08/unit |
| Single Family Dwellings, Semis, Townhouses, Duplexes, Live/Work Units | $17.16 |
| Motels above two storeys and hotels | $27.16 |
| Interior alterations | $4.93 |
| Countertops | 10% |
| Examination and inspection beyond 5 hours | $85.79/hour |
| Fee if construction begins before permit issuance | $198.59 |
All other multiple unit buildings and any other residential occupancies $17.16
Keep in mind that you can get a refund if you don't want to continue with your project. The refund will be calculated as follows:
When Do You Need A Building Permit?
Below is a list of the most common projects that require a building permit.
Check out the full list here.
Generally when renovating, a typical permit from the City will include all of the necessary permissions and allowances for the entire scope of work.
This includes:
Any electrical work will need a separate permit issued by the electrician.
When You Don't Need A Building Permit?

In Toronto, you won't need a building permit for any structure less than 108 square feet.
This means you can build your own accessory structure such as a shed, treehouse, or greenhouse, right in your own backyard. For a bathroom renovation, you might need a permit depending on the changes that you're making to the space.
Altering the structure of the room, like the walls, will require a permit. Replacing existing building materials with brick or stone veneer will also require a permit.
Just because you don't need a building permit doesn't mean there are no restrictions. Zoning bylaws such as setbacks from the property line and structure height can restrict where and what you can build.
Here at Ace Bath we take care of everything from applying to get a building permit to ensuring your project inspections go well. You'll receive a structurally sound end-product that will last for many years to come.
A bathroom remodel is considered one of the major renovations and a challenging project to undertake. However, it's clearly an investment worth making.
There are many things to consider when applying for a building permit. Structural work, material changes, fees, charges, inspections, and applications make the entire process time-consuming and it can quickly turn into a nightmare.
Here at Ace Bath we realized your time is precious, so we decided to take care of the building permits for you. This means you won't have to deal with going back and forth with dozens of papers trying to obtain various approvals. You'll enjoy a fast and simple contracting experience where you'll be in full control of everything.
Call us today and give your bathroom an efficient and fast make-over!