Bathroom renovations are a challenging project homeowners are looking at more and more often. Be it a kitchen bathroom or a master bathroom, this home renovation project improves the quality of your daily life and increases your overall property value.
When you undertake a remodel, it's natural you want the best bathroom renovation in Toronto. But this begs the question: How do you make sure you get the best service in your area?
If you're not sure where to start, don't worry – we're here to help.
We put together this simple guide with 6 easy and fast ways to ensure you're getting the perfect master bathroom for you and your loved ones. We'll outline several ways that make your contracting experience memorable, and you'll get some bonus tips to make your bath nothing short of impressive!
Let's dive in!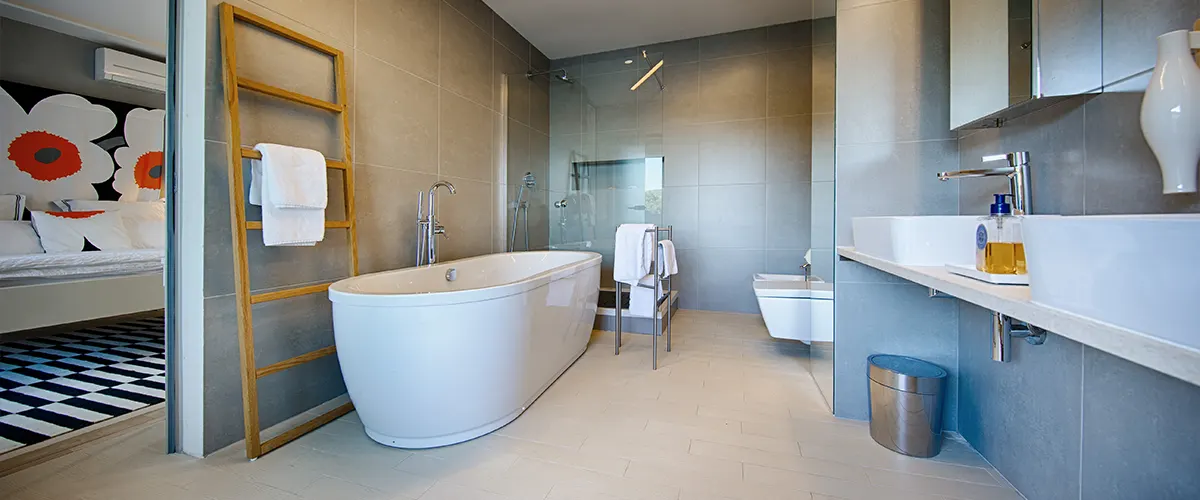 1. Consider Your Needs And Wants
When renovating a bathroom, it's essential to consider your needs and wants if you want to make the best out of the transformation.
The toughest decision you'll have to make is probably choosing from a bathtub or a shower. For example, a walk-in bathtub is great for older homeowners because it makes washing easier and more accessible. On the other hand, a shower is faster and takes less space. Not to mention how amazing a glass walk-in shower looks in a bathroom.
What you want for your bathroom will actually set the style and vibe of the space. Black marble countertops make your bath appear more luxurious, comfortable, and modern, while a white granite coupled with transitional bathroom vanities gives the room a timeless appeal.
It's also important to think about how you'll use the space – make sure it meets your needs. If you're not sure what you need, do your research! Look online for inspiration, or visit showrooms to see what's available.
The annual report from Lowe's shows what homeowners looked to obtain from their remodel. A bathroom renovation in Toronto is not much different.
2. Consider A Budget For Your Bathroom Remodeling
Although the budget depends on your needs and wants, it's important to set some limits to how much you want to spend for a bathroom renovation.
When you're working with a limited budget, it's important to think about what aspects of the renovation are most important to you. A luxurious tub and shower, a particular sink with an elegant look, or a double vanity with cabinets can rapidly increase the final price of your renovation project.
You need to consider the cost of labor and materials too. A good contractor will be able to give you an estimate for the entire project, but make sure you get several quotes to get a sense of what the market rate is.
Keep in mind that you can renovate your bathroom in stages, depending on your budget. This allows you to save up for specific items and work with your contractor to create a timeline that meets your budget and needs.
Contractors have the expertise and knowledge to help you get the most out of your bathroom renovation. An interior design team will do a fantastic job creating the perfect space for your personal style. Their design expertise will ensure it remains functional for years to come.
A professional bathroom renovator also helps you stay on budget. Their connections with suppliers and other businesses means they can get competitive prices on high quality materials. Besides, they know how to get the most out of every penny – ensuring your renovation is done efficiently, on-time, and on budget.
When it comes to renovating a bathroom, it's best to leave it to the professionals.
Here at Ace Bath, you'll get a walkthrough of every step of the process from your project managers. Your local experts will go above and beyond to ensure a stress free bathroom renovation in Toronto. You'll receive an accurate quote after the free in home consultations, so you'll know how your project will unfold and how much to budget for everything.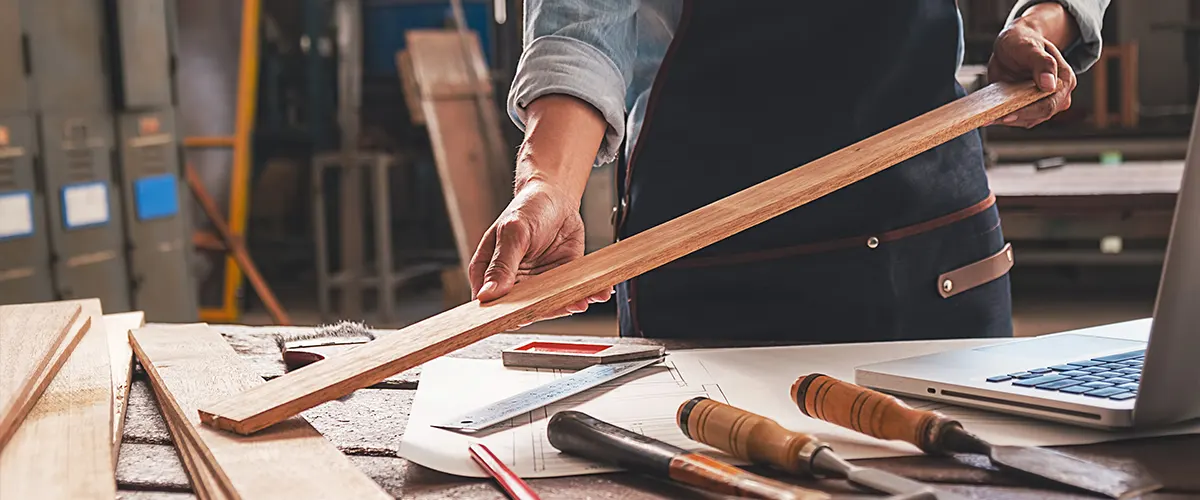 4. Get The Right Bathroom Renovations Contractor In Toronto
One important factor to consider for your bathroom remodeling is choosing the right bathroom renovation company. It's essential to choose an insured and licensed contractor with a good reputation.
If any accidents or damages occur during your project, an insured contractor will make sure you don't have to pay a penny. The insurance greatly reduces the chances of costly surprises, so you'll have peace of mind while the renovation unfolds.
A reputable home renovation contractor will also have a track record of delivering high-quality work. Look for reviews from previous clients as they can give you a sense of what to expect. Naturally, look for honest companies that treat you with respect and integrity.
Your local experts from Ace Bath offer the best renovation services in Mississauga, Vaughan, Hilton Hills, and Oakland areas. You are at the front and center of our organization and we aim to exceed your expectations with every project we complete.
5. Add A Focal Point In Your Bathroom Renovation
A focal point is an important element in any room, and the bathroom is no exception. When renovating your bathroom, it's important to think about what will be the focal point of the space.
This could be a beautiful vanity, a luxurious bathtub and shower, or an elegant sink. Whatever it is, make sure it matches your style and personality, and ties the entire bathroom together.
When choosing a focal point, keep in mind the size of the room. If it's a small bathroom, you'll want to choose something that doesn't take up too much room. A large bathtub or double vanity might not be the best option for a cramped bathroom.
For their bathroom renovations, most homeowners choose a luxurious bathtub or vanity as the focal point of their new space. These take the most space in the room, so they're easier to work with. Couple the vanity with a good-looking countertop material and you get a bathroom nothing short of impressive.
When it comes to bathroom remodeling, creativity is key. You want to think outside the box and come up with ideas that create your dream bathroom and make it unique and special.
This could include anything from choosing a unique vanity or sink to adding creative tilework or finishes. If you're not sure where to start, look online for inspiration or consult with one of our experts. They will help you come up with ideas that fit your budget and style, and provide valuable insights about what's trendy and not.
Sky's the limit when it comes to renovating your bathroom. Get creative and have some fun with it, but make sure you're not playing around with colors too much. A lot of decorative elements in a small space will make the room feel cramped and stressful.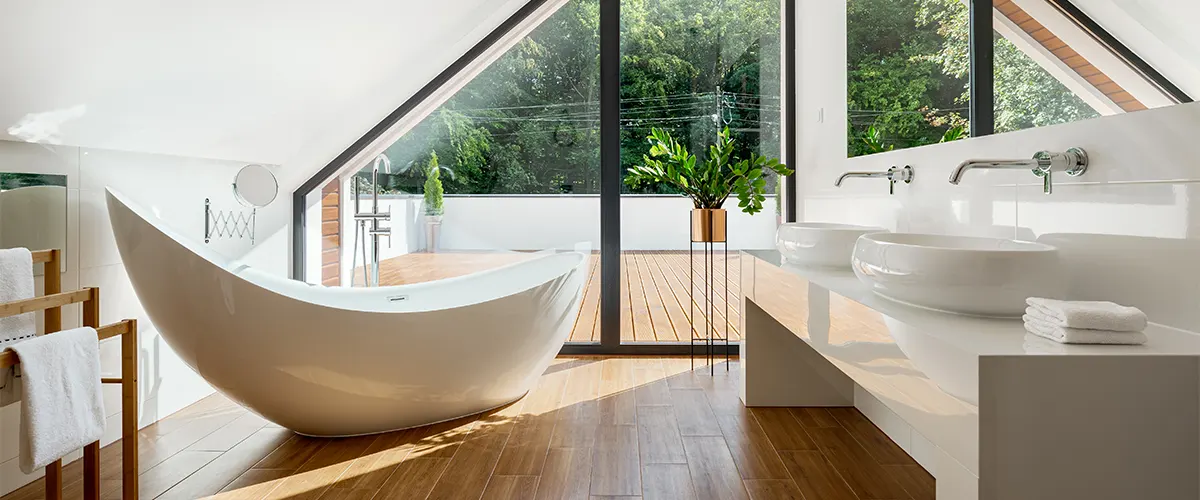 7. Plan Your Bathroom Renovation Ahead
Planning your remodeling project helps you avoid disaster and costly mistakes. Without a cohesive vision, the renovation can easily turn into a mess. You'll be spending a lot of time and money on the renovation, so you want to make sure it's done right.
A good bathroom renovation plan should include:
This isn't an exhaustive list, but it should give you an idea of some of the questions you should be asking before moving forward with a renovation.
So, if you're gearing up for your next home improvement project it's important to remember these tips.
Planning ahead is key, as is getting creative with your solutions and adding a focal point to the space. When it's time to choose a contractor, make sure they are licensed, insured, and have a good reputation in the area. Budget a little extra for your renovation, but always try and stick to what you planned.
Here at Ace Bath, our experts will take care of all your needs. We are a one stop shop that takes care of everything from electrical work to providing quality products. You'll get the most cost-effective solutions for your particular situation and guidance through every step of the process. 
Contact us today and get yourself a free estimate to the best bathroom renovation services in Toronto!