If you're hoping to get a bathroom renovation in Caledon, you'll want the best contractor possible by your side to make sure everything goes smoothly.
Ace Bath might be just the perfect fit for your project if you're looking for a professional that puts you in the driver's seat. We're local bathroom remodelers, aiming to deliver only the highest standards in the remodeling industry.
Caledon is one of our favorite cities to work in. We enjoy the atmosphere of the city, and we love the fact that homeowners are looking to get what's best for their new baths. If you're ready to receive a high-quality and premium remodel, now is the best time to do so!
A Renovation That Keeps On Giving
Ace Bath is committed to improving the remodeling industry in Caledon, so homeowners like yourself get a complete service and a quality end product. With us, you're guaranteed to receive more than what was promised.
Get ready to enjoy!
You're One Step Away From A Premium Bathroom Renovation In Caledon
We know your home is one of your most important investments, and we want to help you protect it and make it even better.
After helping hundreds of families, we have perfected a process that focuses on your well-being and comfort, guaranteeing you a smooth renovation from start to finish.
The tradesmen we work with are always available to listen and help you, regardless of the issue at hand. Our goal is to see you completely satisfied with your new bathroom, and we'll go above and beyond to make sure that happens.
Check out our bathroom renovation offer for Caledon! Get your remodel started with the best pros in town, and enjoy a complete service that no other contractor in your city offers!
Homeowners In Caledon Love Their Upgrades!
Hundreds of homeowners in Caledon have already gotten their new baths with us. They loved having Ace Bath's experts work in their homes, and it's easy to see why!
Nam and his team did a great job completely redoing my guest bathroom. 
He communicated with me throughout, was quick to respond, and finished the project as per the timeline set out. 
The customer service was great and the bathroom turned out beautiful! 
Really recommend using Ace Bath!
Very satisfied with their work. 
They were quick and excellent communication throughout the project, and the work they did is beautiful. 
I would recommend them to everyone 10/10.
Ready To Get A Bathroom Worthy Of A Remodeling Magazine?
Our bathrooms are not only timeless but also trendy and good-looking! See for yourself what a premium service looks like by checking out some of our projects!
Type Of Upgrades And Materials
There is a multitude of materials and upgrades to choose from for your bathroom remodel, and each of them improves your bathroom in its own unique way.
After our in-depth consultation you'll get the most advantageous solutions for your home, but until then, here are some of the most popular bathroom upgrades you'll be changing.
Depending on your needs, a bathtub or shower have different advantages that can improve your lifestyle. Older homeowners require the improved accessibility that a shower offers, while others might feel that a luxurious tub makes their space seem more upscale.
Acrylic, fiberglass, enameled cast iron, and cast polymers (cultured marble, granite, or onyx) are alternative materials for bathtubs. They're not only cheap but also long-lasting. Acrylic baths are popular among consumers because they are both low-cost and durable.
When it comes to showers, we recommend a glass walk-in shower with a porcelain tile surround. These are simply breathtaking and may be created into an intricate pattern that will leave everyone speechless.
When replacing a vanity, most homeowners usually upgrade the countertops as well. It's doubtful that the old counter will match the new vanity in terms of size and design, therefore it'll be your only option to replace it.
Because they are both attractive and provide a variety of advantages, we love quartz countertops and natural stone counters. You'll need to be careful while making your selection so you can get the most out of your new countertop.
Other choices for the countertop include ceramic or porcelain tile, solid surface material, concrete, and stainless steel.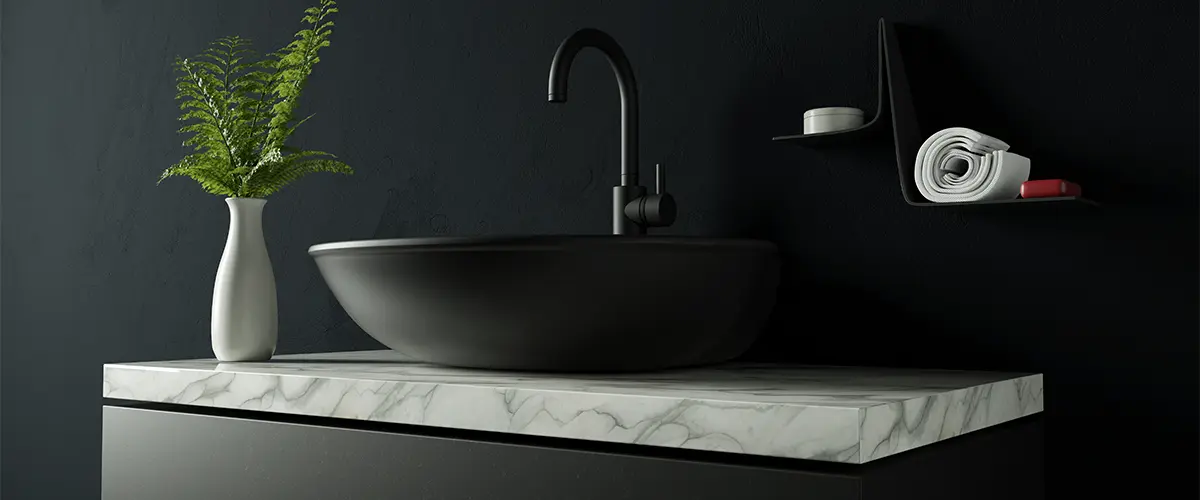 During many of our bathroom remodeling projects, we discovered that the flooring was covering up water-related problems. In those cases, replacing the floor became a necessary part of the makeover process.
Out of all the flooring options available, tile is considered one of the best. If you're looking for something affordable and still beautiful, we recommend choosing porcelain tiles. Some other common choices people make are ceramic, granite, marble, and limestone.
Another popular alternative is luxury vinyl flooring (LVT). Luxury vinyl tiles look and feel like natural stones, but they are also less expensive and low-maintenance. Another fantastic alternative that's gaining popularity is luxury vinyl planks since they can replicate the appearance of wood without having all of its drawbacks.
Vanities and cabinets have been, and still are, a popular bath upgrade for many people. The main reason being that they can quickly become a focal point in your bathroom while also increasing its functionality.
If you're looking for an affordable, sturdy material that's easy to work with, look no further than plywood cabinet boxes and MDF faces. Every experienced carpenter uses them for all types of cabinetry projects, from vanities to storage units.
If you're looking to get custom cabinets, expect to pay a little more, but to receive a superior cabinet that'll perfectly match your lifestyle and changing needs. Most custom cabinets are made of hardwood, so your new bath will look cozy and natural.
According to KCMA, the best ROI comes from semi-custom cabinets.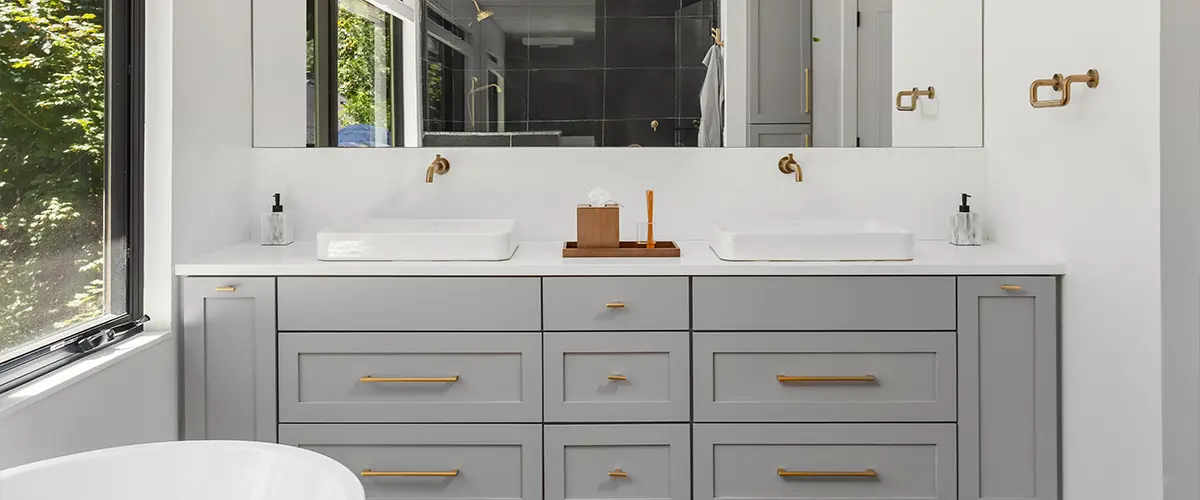 The bathroom sink and toilet are two of the most important components in your bathroom. By upgrading these features, you can improve both the look and functionality of your bathroom without spending a lot of money.
Bathroom Remodeling Made Easy With Ace Bath
The process you'll go through is fully optimized for your convenience and comfort. You'll be the one in charge of your project at all times, so you'll never feel left out of the loop or pressured into anything.
Get in touch with us, and let's discuss your project!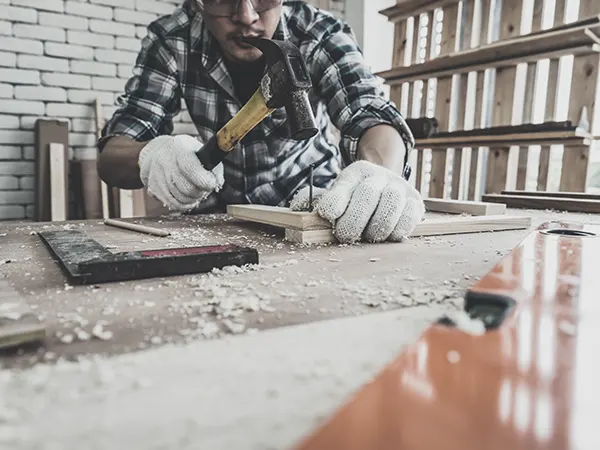 Watch us transform your home and be in full control of everything!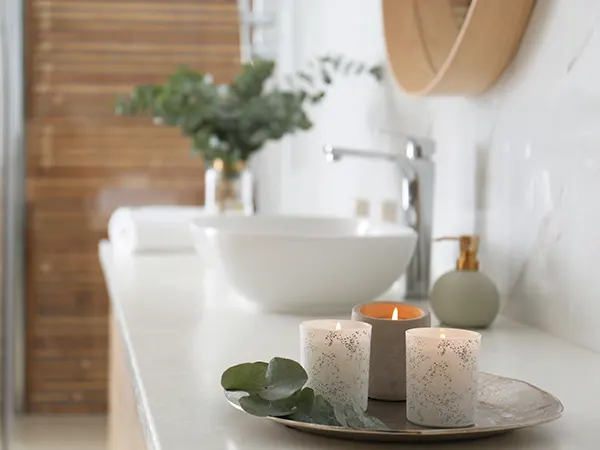 Plan your next family gathering. Your bathroom is ready!
Frequently Asked Questions
The price of your renovation project depends on the size of your bathroom, your choice of materials, and special features that you may want.
To give you an example, a simple bathroom renovation in Mississauga was quoted at $10k, and it included a new modern acrylic bathtub and a vanity with a light fixture. We also installed new porcelain tiles and a soft-close toilet.
Average bathrooms come in at around $15k. This can consist of a new custom shower with a complete waterproofing system, a vanity with a quartz countertop and light fixtures, as well as a new soft-close toilet.
With Ace Bath, your bathroom renovation will take about one to two weeks. It can go up to four weeks, depending on the complexity of the project.
Regardless of the timeframe, we'll make sure to give you a clear schedule before we get started. This way, you'll be on top of everything that happens in your home and you'll know what to expect every step of the way.
Our team is led by the owner, Nam, who carries a degree in renovation. This means your bathroom will be renovated to the highest standards. Our plumbers and electricians are all licensed professionals. They are highly trained and obey very strict renovation protocols. You can rest assured that your bathroom will receive the finest workmanship available.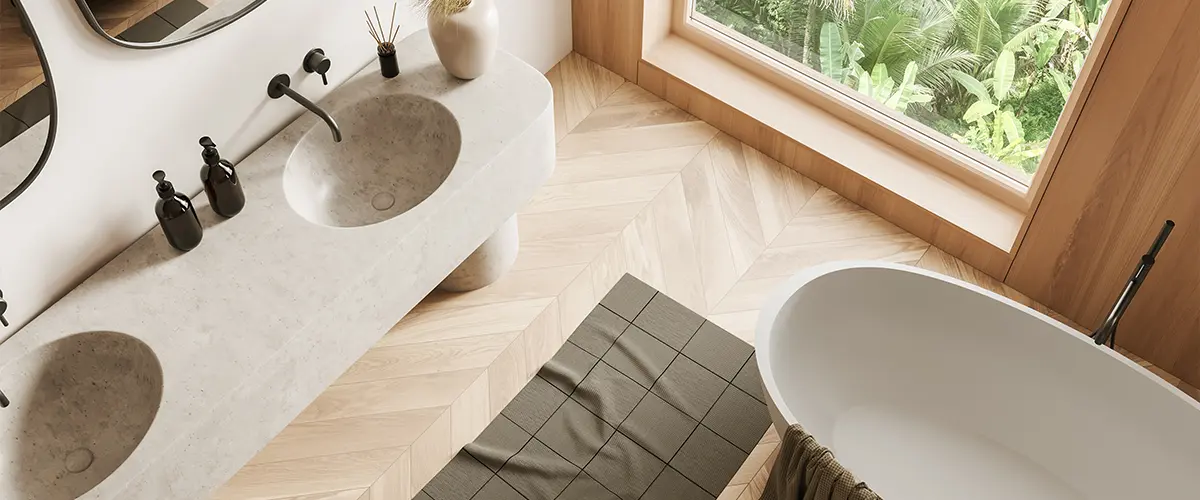 Get A Bathroom That'll Leave Everyone Speechless
At Ace Bath, we aim to make your Caledon bathroom renovation as simple and pleasurable as possible. You'll fully enjoy the thrill of having your bathroom remodeled without the worry and tension that these tasks might entail.
Our ultimate aim is for you to be satisfied with your new bathroom. A bathroom that you'll proudly show your visitors and see the astonishment on their faces whenever they step in.
With Ace Bath, you'll receive:
Time To Get Your Well-Deserved Bathroom Renovation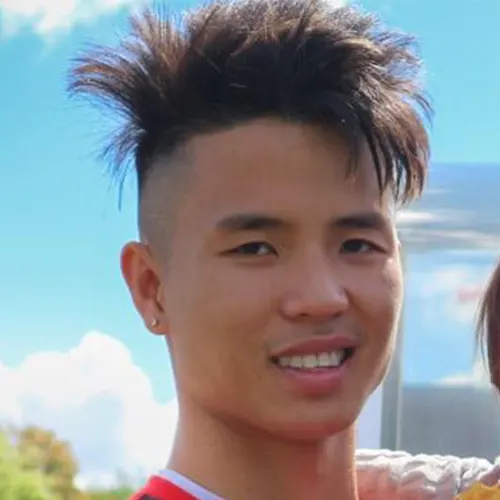 Request a
free quote
by clicking the button below. Or talk directly to Nam, the owner of Ace Bath, at 
(647) 459-7374
 to kick-start your bathroom renovation in Caledon.