If you're looking to get a bathroom renovation in Vaughan, you just got lucky – you're in the right place!
Ace Bath is your trusted local bathroom remodeler that helps homeowners like yourself fall in love with their homes again.
In over five years, our Ace Bath experts renovated the bathrooms of more than a hundred families.
You're Getting More Than A New Bathroom
You'll love your new bathroom because we keep overdelivering on our promise.
You'll also receive:
Get A Bathroom That Leaves Everyone Breathless
Bathrooms need to be relaxing and welcoming but also function at 100% at all times. Many of our customers came to us because they knew we could make that happen.
And we can make it happen for you too.
You won't just get the best bathroom, but you'll also enjoy a fast and effortless process.
Your changing needs are at the front and center of what we do. We know renovations can be stressful, which is why we aim to minimize the pressure put on you and your family. You'll get regular walkthroughs and guidance at all times during your project.
Our Customers love their Premium Remodels!
They came, they saw and they conquered. After a two year search and dealing with 6 different companies we were very frustrated and nearly gave up. 
A good friend introduced us to Ace Bath. From the minute they walked through the door, we felt comfortable and confident they were the right one. 
We were fortunate to have Nam on the job. He is highly skilled, very professional and has a winning personality.
The job was completed on time, on budget and surpassed my expectations. We are thrilled to bits and highly recommend Ace Bath!
Having to retrofit your parents home to provide them with some much needed independence can be extremely stressful! Ace Bath made the process that much easier. 
Nam and his crew have a true passion for their business and work together as a great team.  
They understood the needs, worked hard and worked fast. They are customer-oriented and put clients satisfaction first and will go above and beyond to ensure this. We enjoyed working with Ace Bath. 
We love the new bathroom and sincerely recommend Ace Bath!
Get A Taste Of What Your Bath Can Look Like
Get some inspiration for your own project or see what our finished projects turn out like!
Type Of Upgrades And Materials
There are a lot of upgrades that go into a bathroom renovation project. And all these upgrades come in various materials.
Because it can be overwhelming to decide what's suited for your new bath, Ace Bath will be your guide during the process.
You'll have a breakdown of each material and its cost at the in-house consultation. 
Let's look at the five most common upgrades.
Bath Renovations Have Never Been Easier
Get a smooth remodel with our simple way of approaching your project.
Get in touch and let's discuss your upcoming project!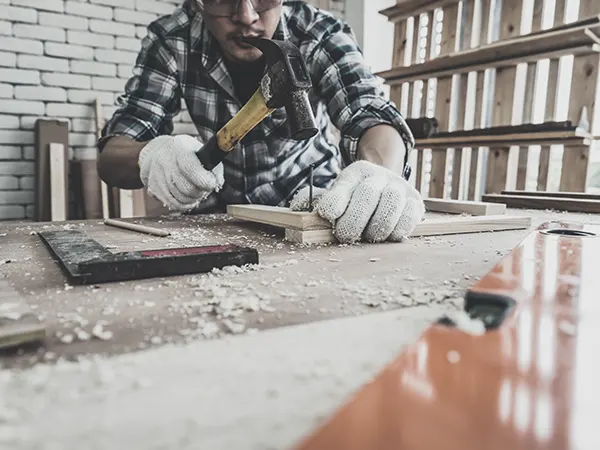 You'll watch your new bathroom come to life.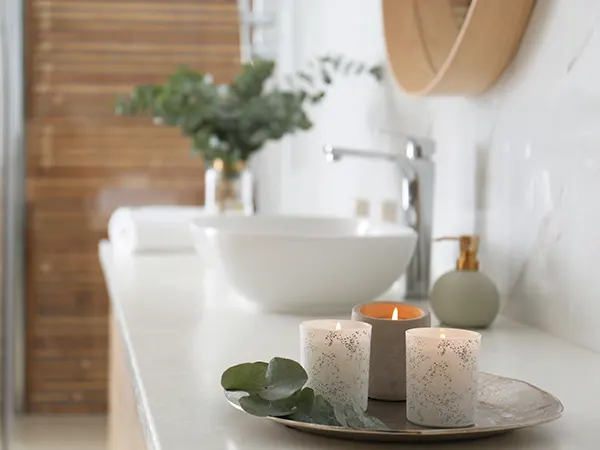 Start using your new bath and share your feedback!
This bath renovation in Vaughan was initially a bathtub to shower conversion to make better use of the bath's space. After further inspection, our customer realized he wanted more.
We had to work with a 6 x 7 ft room (a 42 square foot bathroom), so space was limited.
But that didn't stop us from acing this project. It included:
This bathroom renovation project was quoted at $17k, and the shower alone was $6k.
If you want to learn more about the bathroom renovation cost in Vaughan, check out our cost page!
Frequently Asked Questions
A small bathroom renovation can come in as cheap as $10k. Mid-range renovations can get up to $20k. And upscale renovation can reach $40k.
Our experts at Ace Bath will ensure you're getting the best solutions for your home, no matter your budget.
Your bathroom renovation will take about one to two weeks. Depending on the complexity of the project, your timeline can go up to four weeks.
After our in-house consultation we'll give you an accurate time frame and a precise quote, so you'll be on top of things at all times.
I'm Nam, the owner of Ace Bath, and I carry a degree in renovation. I manage and lead a team of professional carpenters, plumbers, and electricians, all licensed and insured.
We know the building codes and renovation protocols inside out, so rest assured you'll get the finest craftsmanship in Vaughan.
You can learn more about Ace Bath's mission right here!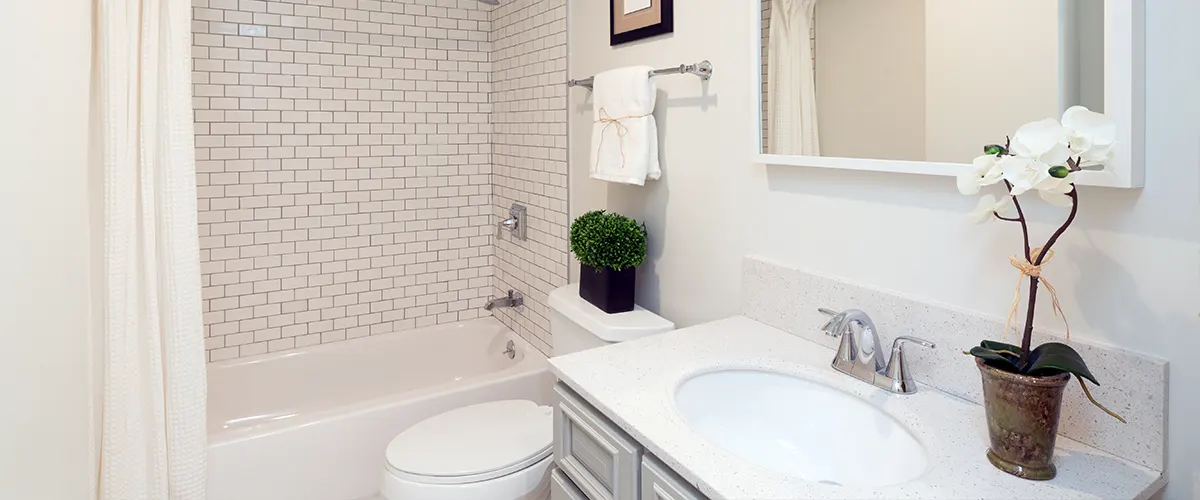 Get A Bathroom You Can Be Proud Of
At Ace Bath, our goal is to make your bathroom remodeling project a pleasure to go through. The core values we rely on are what ensures this.
You'll receive:
Upgrade Your Bathroom's Comfort Today!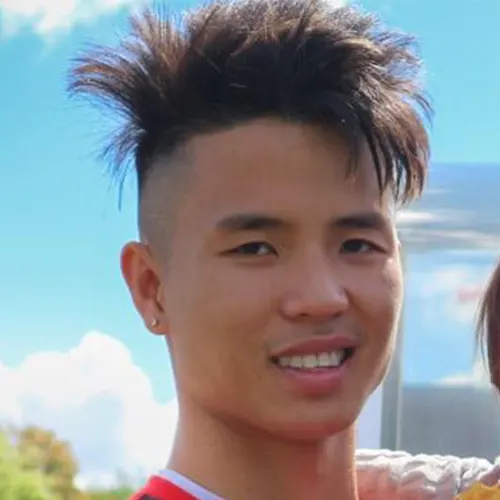 Talk with Nam, the owner of Ace Bath, today! Request a free quote or call us at (647) 459-7374 to discuss your project. We'll make sure you get a bath you can be proud of!